In response to the COVID-19 outbreak, BStrong Together is honored to partner with the Barrington Area Library for Best We Can Parenting - a new virtual parenting series to help parents navigate the challenges of our new world.  For more information and to register for upcoming sessions, visit balibrary.org.
Naturally, in the midst of a pandemic, we are all concerned about our kids.   Are they safe?  Are they learning?  Will they be ok?  
In Best We Can Parenting Session 3, Dr. Cheryl Peterson - an educator, gifted specialist, and parent of dyslexic kids - shared insights into learning during this challenging time of COVID-19 and some tips for checking in with your kids to help support them as they navigate their new learning environment.  She reminded us of a wonderful message being shared on social media: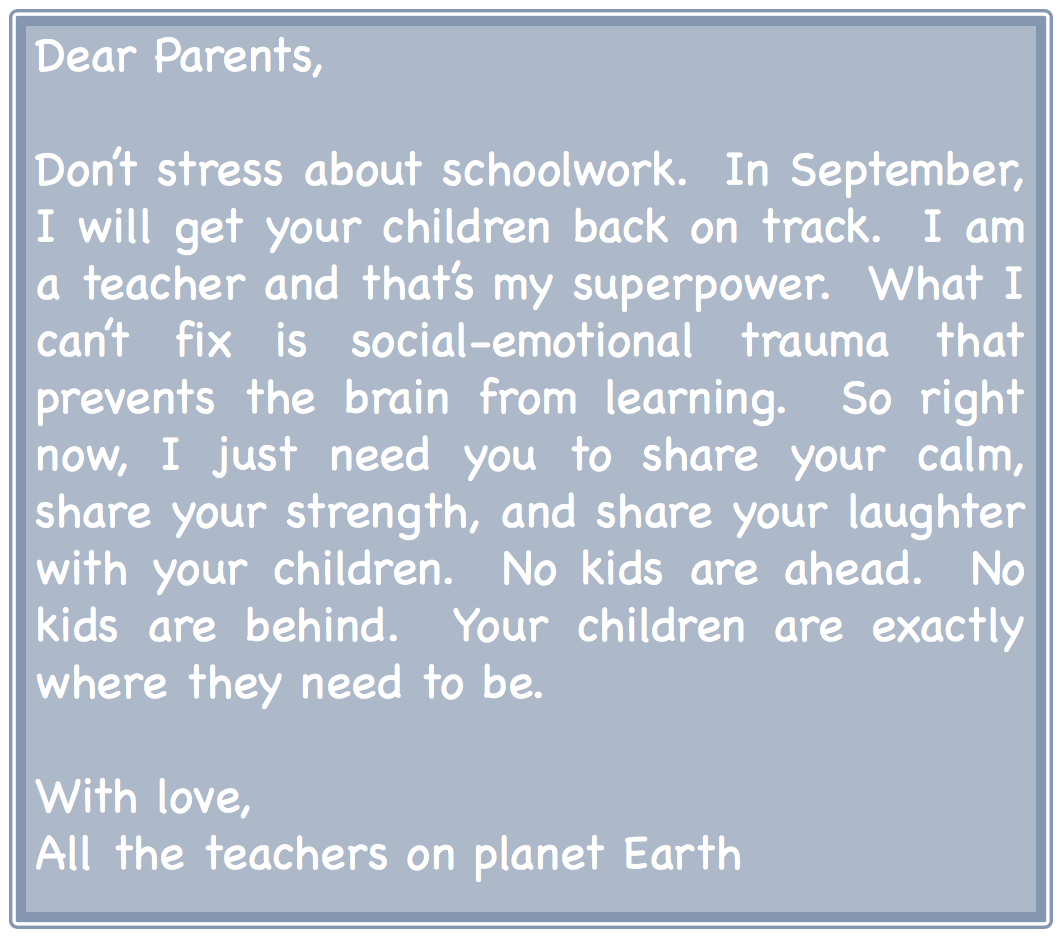 Questions from the session include:
Resources for Session 3
Check-In on Emotions
Move Your Body - Grow Your Brain
Play - Have Fun!
Habits - Routines