More than 130 people gathered at Citizens Park in Barrington on a beautiful Sunday morning, September 9th, for BStrong Together's 2nd annual Joe Kelsch Memorial Run/Walk and Family Fun Festival. 
BStrong Together Board President Melissa Buckley welcomed participants and volunteers and spoke of  BStrong Together's visionary founding Board member Joe Kelsch for whom the event is named before the singing of the National Anthem led by the beautiful voice of Barrington High School singer Sierra Fermin. 
The day's festivities began with a 1-mile timed run around Citizens Park with 22 participants ranging in age from 6 to 68-years-old.  Congratulations to 9-year-old Bennett from South Barrington who finished the race in first place in just 6:41 minutes!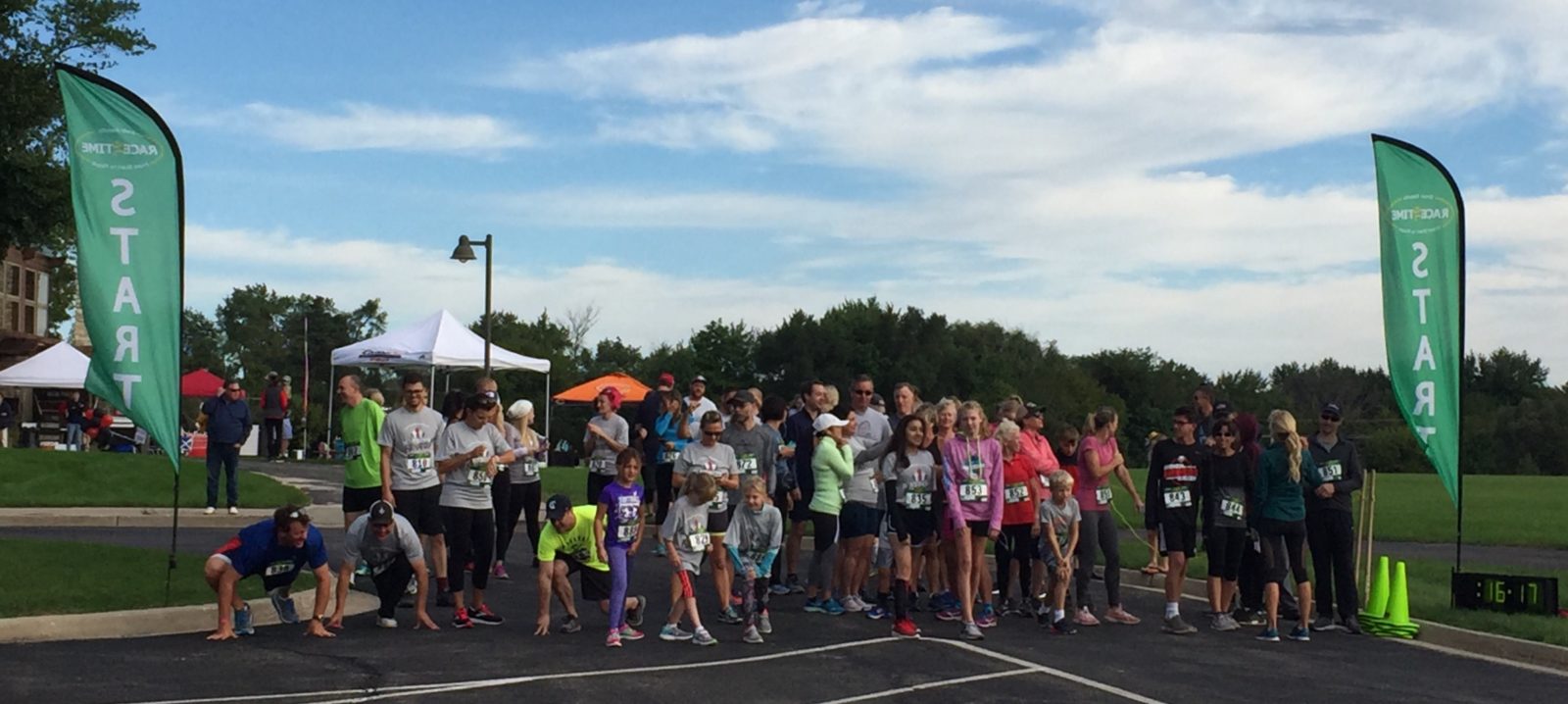 The 1-mile run was followed by a 5k timed run that took runners around Citizens Park and along the beautiful path into the Flint Creek Forest Preserve.  Sixty-seven runners ranging in age from 7 to 74-years-old participated in the race which was won in 19:38 minutes (that's a 6:20 minute mile!) by former Barrington High School runner Jocelyn Long.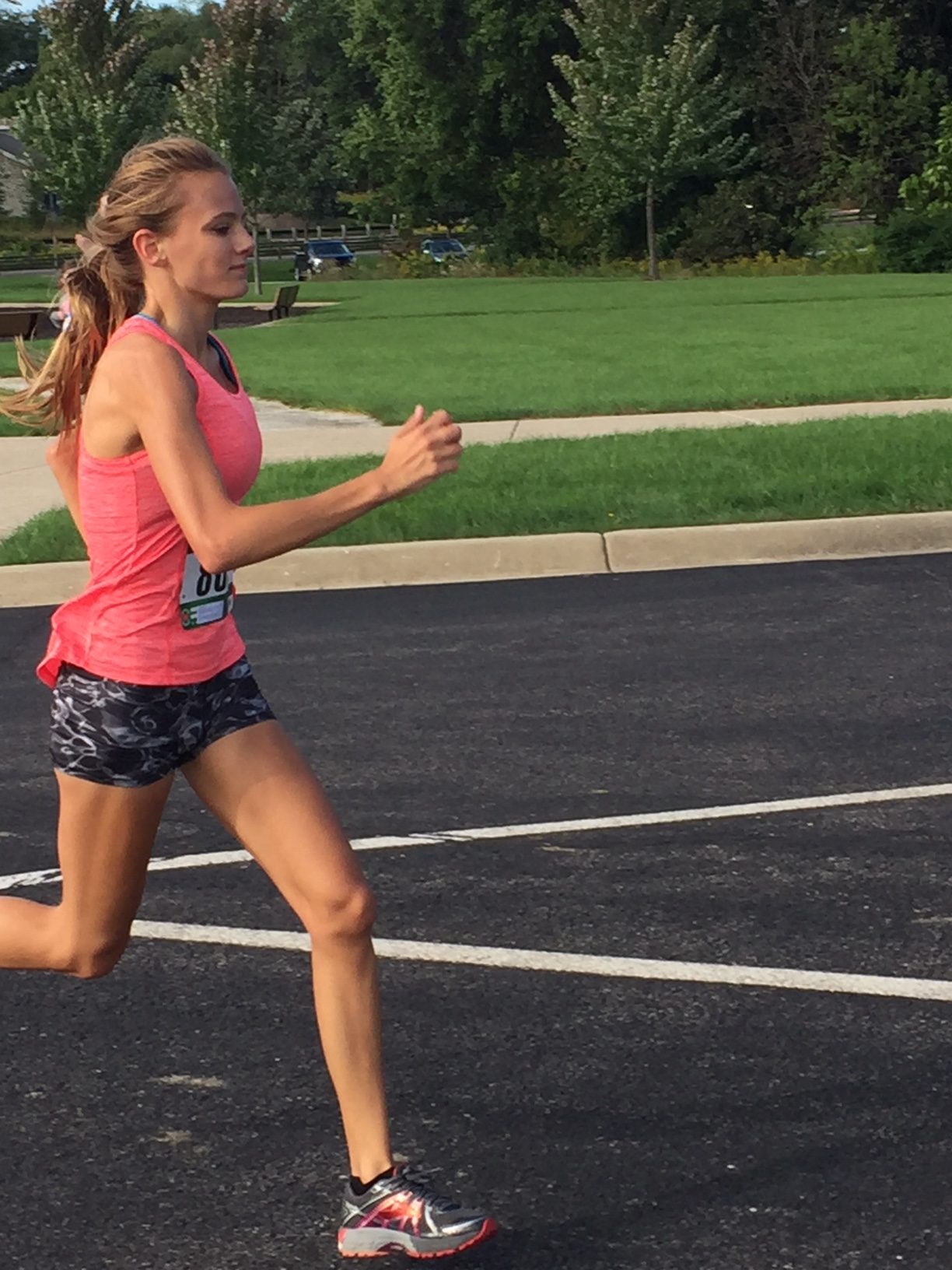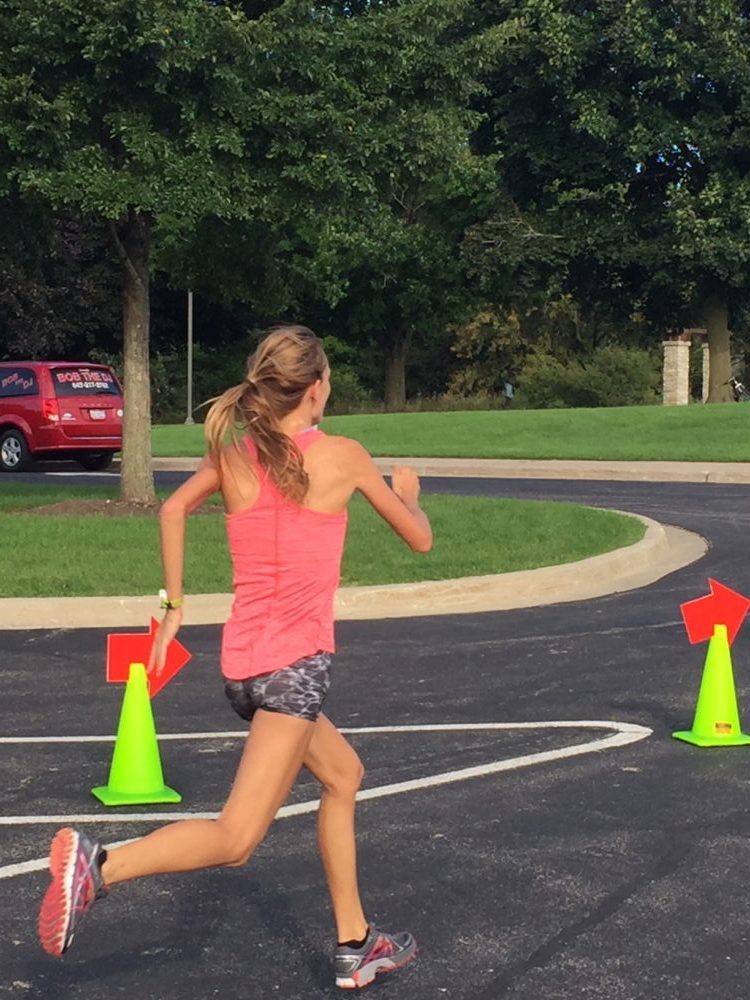 Members of the community who wanted to enjoy a walk under the sunny skies had the option to follow the 1-mile or 5k race routes.
Bob the DJ energized the crowd throughout the morning with event-themed music and called out the runners as they came charging across the finish line.  Participants can check out their results here.
Thirty student volunteers from Barrington High School and BHS's Broncos Committed hosted games, face painting, and other activities for children, and could be found cheering on runners and walkers as they moved along the 5k and 1-mile courses. 
Throughout the morning, runners, walkers, and other event participants were treated to free massages provided by event sponsors ChiroFit, Deignan Family Chiropractics, and Andreano Chiropractic.
BStrong Together is grateful to all of our kind and generous investors, sponsors and donors.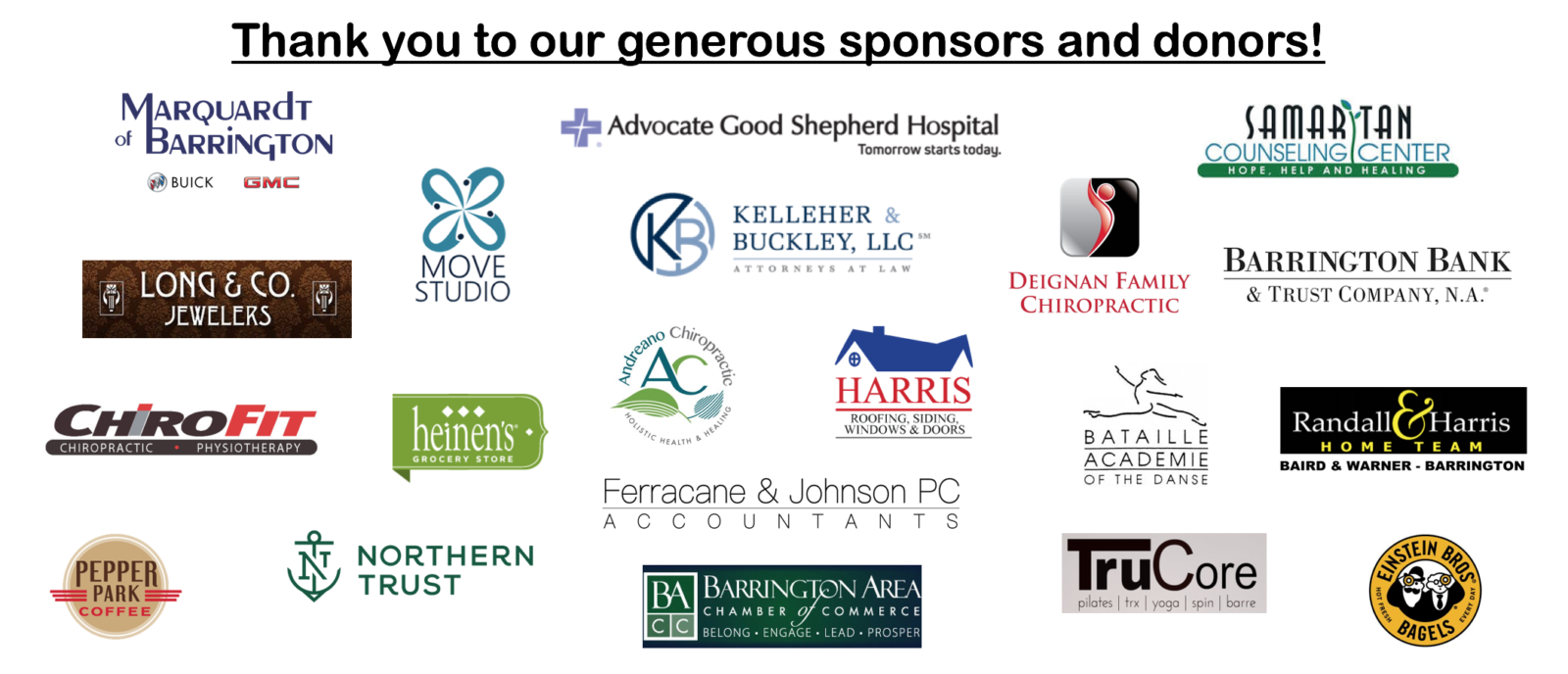 The 2nd Annual BStrong Together Joe Kelsch Memorial Run/Walk and Family Fun Festival was a great success, providing funds to support  BStrong Together's efforts to enhance the health and well-being of Barrington area children and youth in mind, body, and spirit.  Event organizers - Anne Horwath, Amy Winkelman, Susie Savage, Nicole Koviak, and Kyle Kick - are already excited to start planning for next year's event.  The event was a wonderful illustration of BStrong Together's motto – we are stronger together!