BStrong Together is excited to partner with Barrington Youth & Family Services for a new series of pop-up events throughout the Barrington area in support of the community-wide "We Belong to Each Other" Initiative.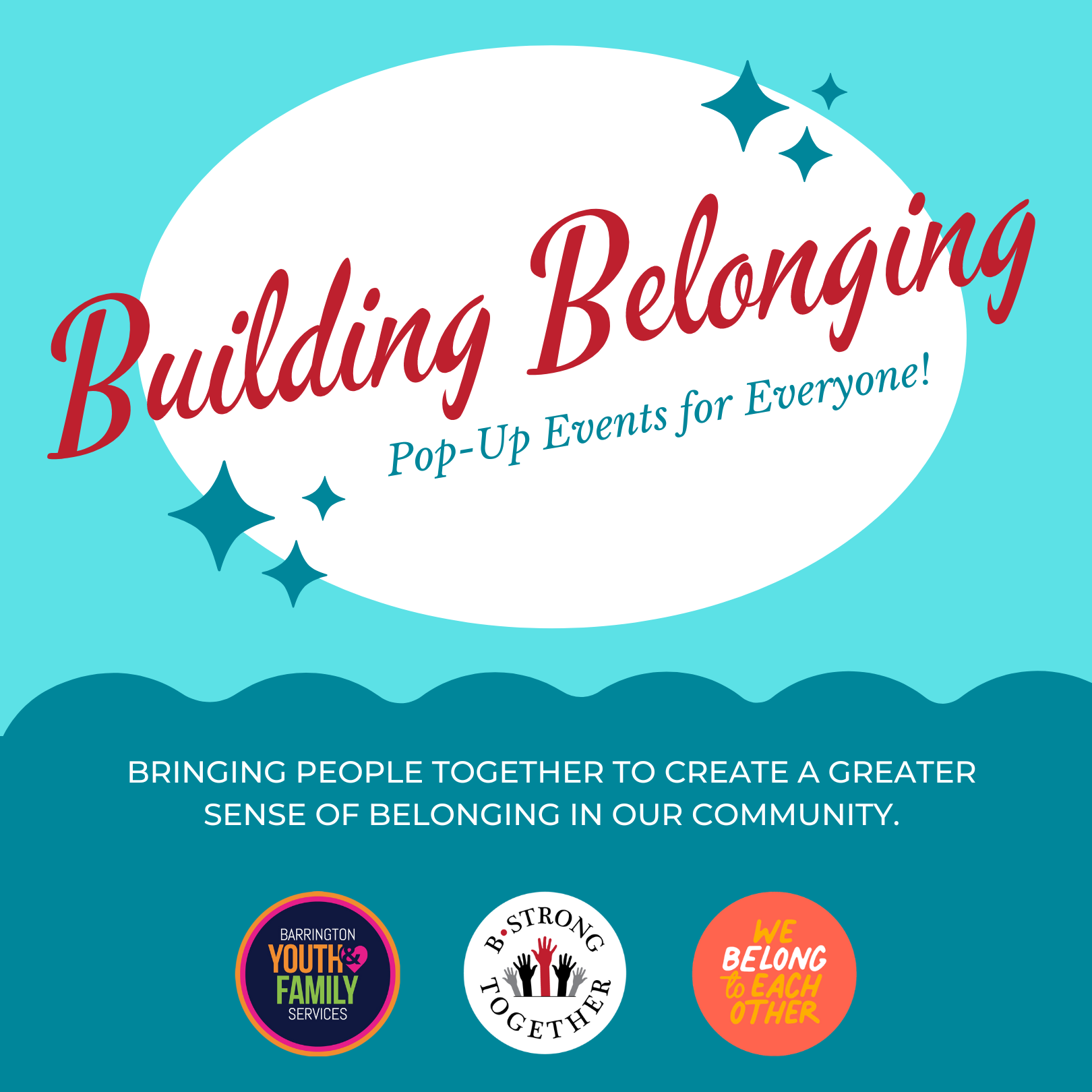 We aim to gather each month to bring people together to create a greater sense of belonging in our community. Sometimes we will talk about the meaning of belonging and brainstorm ways to live out our belief that we belong to each other - both individually and as a community. At other times we will join together in an activity to nourish our bonds of community, care, and compassion.  All are welcome!
Upcoming Events
Join us for coffee and conversation on Wednesday, January 25th at 9:00 am at Calibre Coffee in the Arboretum of South Barrington to explore how to nourish a culture of belonging and find ways to strengthen connections with family, friends and community. The event is open to all. Registration is not required.