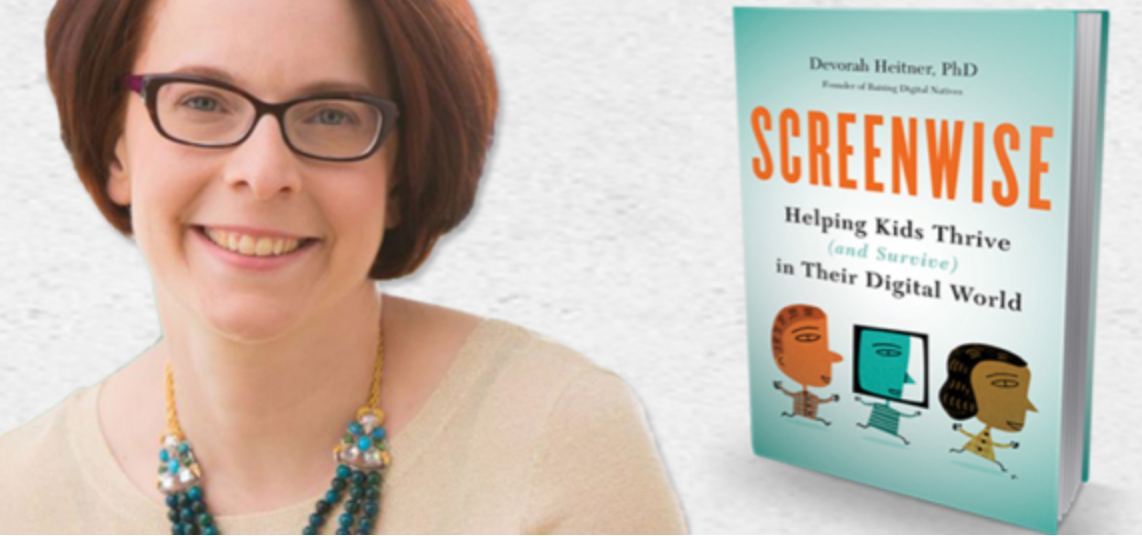 The second event in our @Home in the Digital Age series.
App Showcase & Speaker Event with Dr. Devorah Heitner
Tuesday, October 30th
6:00 - 7:00 pm - App Showcase
7:00 - 8:30 pm - Speaker Dr. Devorah Heitner
Barrington Middle School Prairie Campus
6:00 - 7:00 pm App Showcase - Student demonstrators will teach parents, educators, and community members about apps commonly used by our children and youth.
7:00 - 8:30 pm Guest Speaker and Discussion - Dr. Devoah Heitner - Raising Digital Natives founder and author of "Screenwise: Helping Kids Thrive (and Survive) in Their Digital World." - will speak followed by a community conversation about how parents, educators and community members can support our students by becoming digital mentors instead of digital monitors.
Screenwise offers an encouraging perspective on how to thoughtfully guide kids in the digital age. Many parents and educators worry that kids are addicted, detached, or distracted because of their digital devices. DigitalCitizenship expert Devorah Heitner, however, believes that technology offers huge potential to our children--if parents help them.
The core message of the book is that kids need mentoring, not (just) monitoring, and that kids deserve more empathy from adults about growing up in the digital age. Texting, gaming and social media are social spaces requiring social skills. The book offers advice on helping kids navigate friendship and identity issues that are common among new texters, gamers and social media users.
Screenwise presents practical parenting "hacks": quick ideas that you can implement today that will help you understand and relate to your digital native. The book empowers parents to recognize ways that wisdom that they have gained throughout their lives is a relevant and urgently needed supplement to their kid's digital savvy. Based on real-life stories from families, the latest research, and Dr. Heitner's experience working with schools, Screenwise teaches parents what they need to know in order to raise responsible and empathetic kids in the digital age.
Learn more about Dr. Heitner and the resources at Raising Digital Natives at www.raisingdigitalnatives.com.
This FREE event was made possible through a partnership with Barrington 220 School District.