ARE YOU OR SOMEONE YOU KNOW IN CRISIS?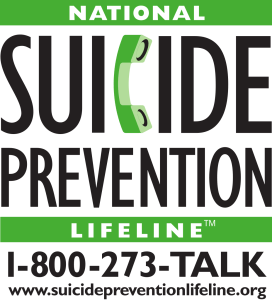 National Suicide Prevention Lifeline
Call 1-800-273-TALK (8255)
A 24-hour, toll-free, confidential suicide prevention hotline available to anyone in crisis or emotional distress.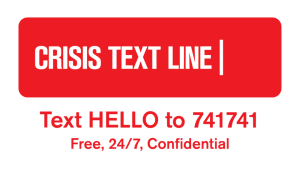 Crisis Text Line
Text "HELLO" to 741741
A 24-hour, free*, confidential information and support service available to anyone in crisis.
*Texts are free to Verizon, Sprint, AT&T, and T-Mobile customers.  Text rates apply to all other carriers.