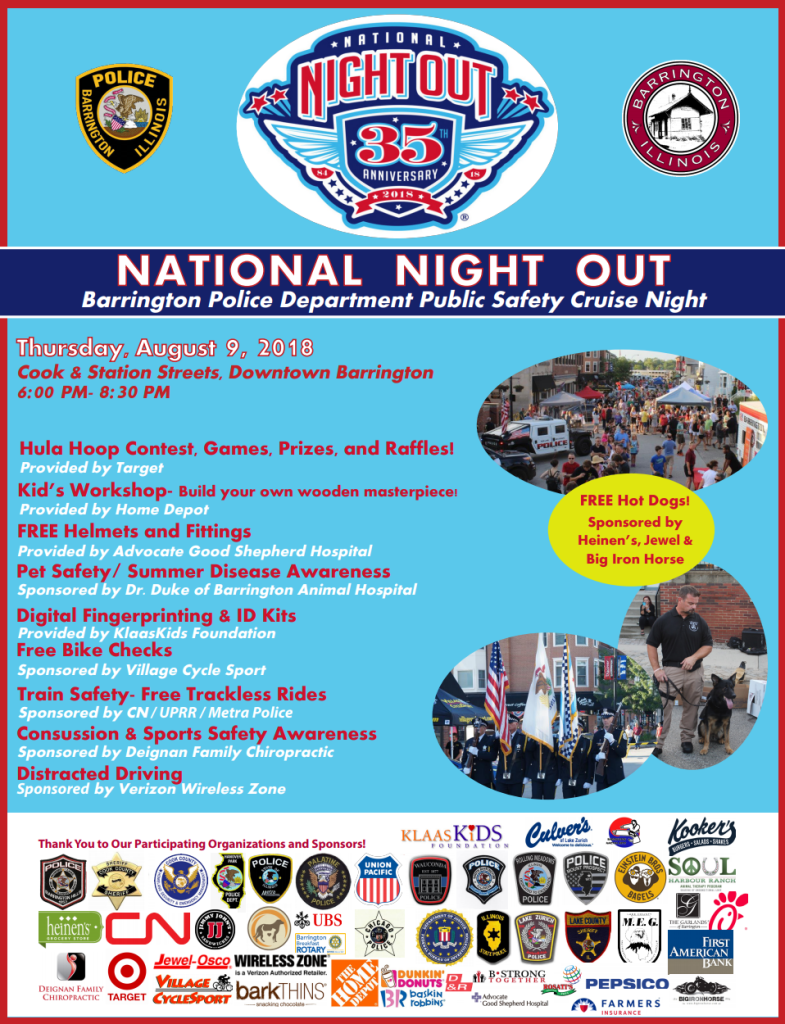 Stop by to see us at Barrington's National Night Out to learn more about BStrong Together and enjoy a wonderful night out in the community.
The Barrington Police and Fire Departments host this fun, exciting, and educational night out for the entire family, which will be held on August 9th during the regular Cruise Night evening in the Harris Bank Parking Lot at Cook & Station Streets.
Kids can see (and climb into!) police and fire vehicles, receive a bike and helmet safety check, as well as digital fin­gerprinting and ID kits. Family games include a bingo and hula hoop contest, trackless train rides, face painting, and a watermelon eating contest.
National Night Out is designed to heighten crime and drug prevention aware­ness, generate support and participation in local anti-crime efforts, and strengthen neigh­borhood spirit and community relations.