SOUL Buddies & Therapy Animals Open House at BYFS
View Calendar
05/02/19 4:00 pm - 5:00 pm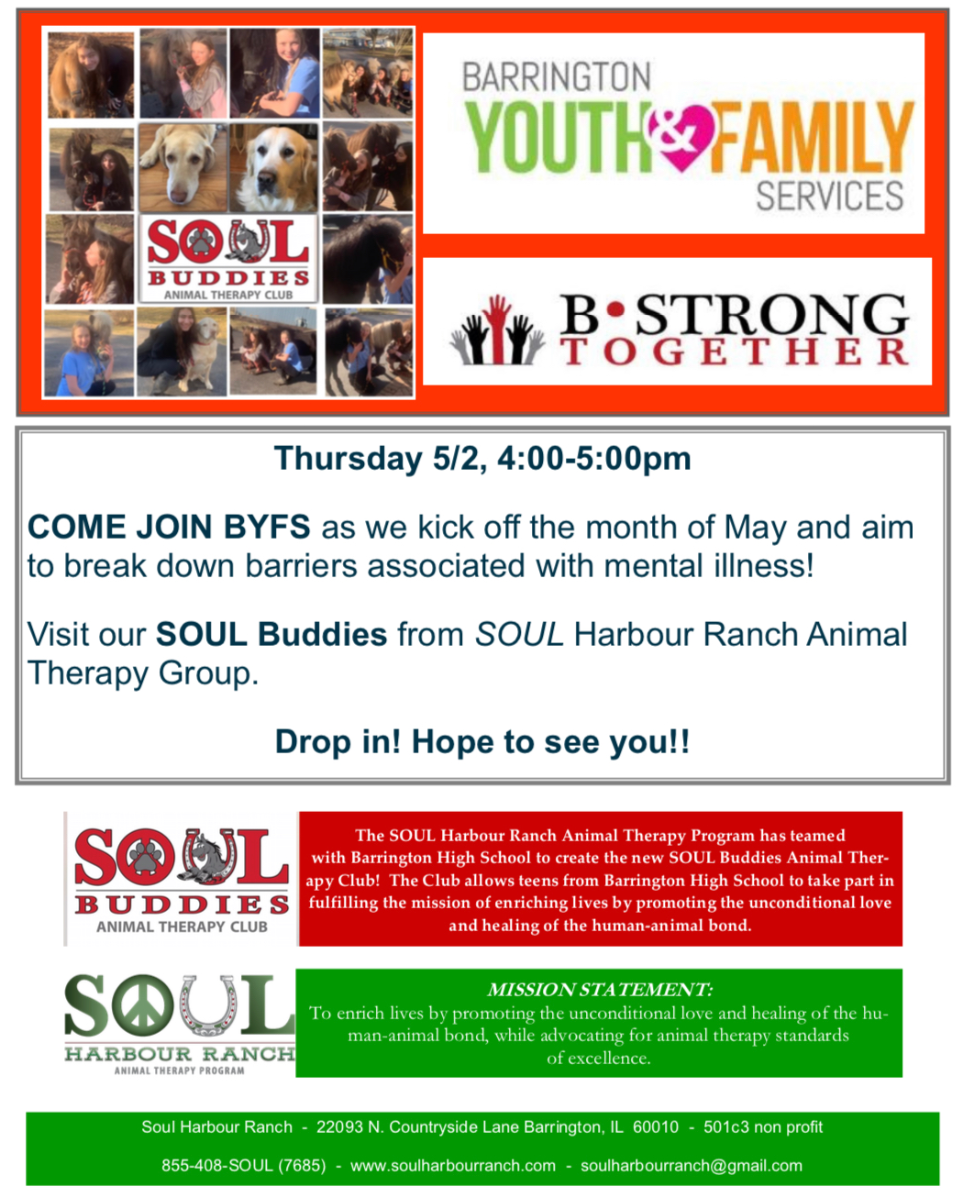 Related upcoming events
10/22/19 7:00 pm - 10/22/19 8:30 pm

This event is offered in partnership with Humanity Rising.

Featuring guest speaker Kirk Smalley, co-founder of Stand for the Silent

In this moving and empowering talk, Kirk will discuss the impact of bullying and its connection to suicide, and offer motivation and practical tools to increase empathy, encourage hope, and end bullying. All are welcome, but especially middle and high schoolers, parents, and other concerned adults.

Learn more about Stand for the Silent and Kirk Smalley here.

Learn more about Humanity Rising and their efforts to create a better world through service here.

Space is limited.  Registration is required.

10/24/19 9:45 am - 10/24/19 11:15 am

Learn how to encourage and cultivate kindness, empathy, and connection to reduce bullying
and interpersonal violence in our community.

Join BStrong Together and Mandy Burbank from AMITA Behavioral Health as we talk about how parents, educators and other influential adults can help our children and teens to develop the social emotional skills needed to create a kinder, more empathetic and respectful community.

Participants will learn what it means to be an upstander and about the Green Dot Interpersonal Violence Prevention efforts at Barrington High School. We'll also talk about what to do and the resources available in the community if someone you know is being bullied or is bullying someone else.

"One person can make a difference, and everyone should try." - John F. Kennedy

11/04/19 9:45 am - 11/04/19 11:15 am

Free QPR (Question Persuade Refer) training to learn the warning signs for suicide,

how to offer hope, and how to seek help to save a life.

Question. Persuade. Refer.

Three simple steps anyone can learn to help prevent suicide.

Just like CPR, QPR is an emergency response to someone in crisis and can save lives. QPR is the most widely taught Gatekeeper training in the world. In just 90 minutes, you can learn how to save a life from suicide.

Just as people trained in CPR and the Heimlich Maneuver help save thousands of lives each year, people trained in QPR Suicide Prevention learn how to recognize the warning signs of a suicide crisis and how to question, persuade, and refer someone for help.

QPR Suicide Prevention is a nationally certified program taught by certified trainers. Those completing the course will receive a certificate. The course focuses on training individuals to be "Gatekeepers" – someone in a position to recognize a crisis and the warning signs that someone may be contemplating suicide.

Gatekeepers can be anyone but include parents, friends, neighbors, teachers, ministers, doctors, nurses, office supervisors, squad leaders, foremen, police officers, advisors, caseworkers, firefighters and many others who are strategically positioned to recognize and refer someone at risk of suicide.

KEY COMPONENTS COVERED IN TRAINING:

How to Question, Persuade and Refer someone who may be suicidal

How to get help for yourself or learn more about preventing suicide

The common causes of suicidal behavior

The warning signs of suicide

How to get help for someone in crisis

Join BStrong Together and Mandy Burbank from AMITA Behavioral Health for this life-saving training.

Visit the QPR Institute to learn more.

Space is limited.  Click here to register today!