SOUL Buddies & Therapy Animals Open House at BYFS
View Calendar
05/02/19 4:00 pm - 5:00 pm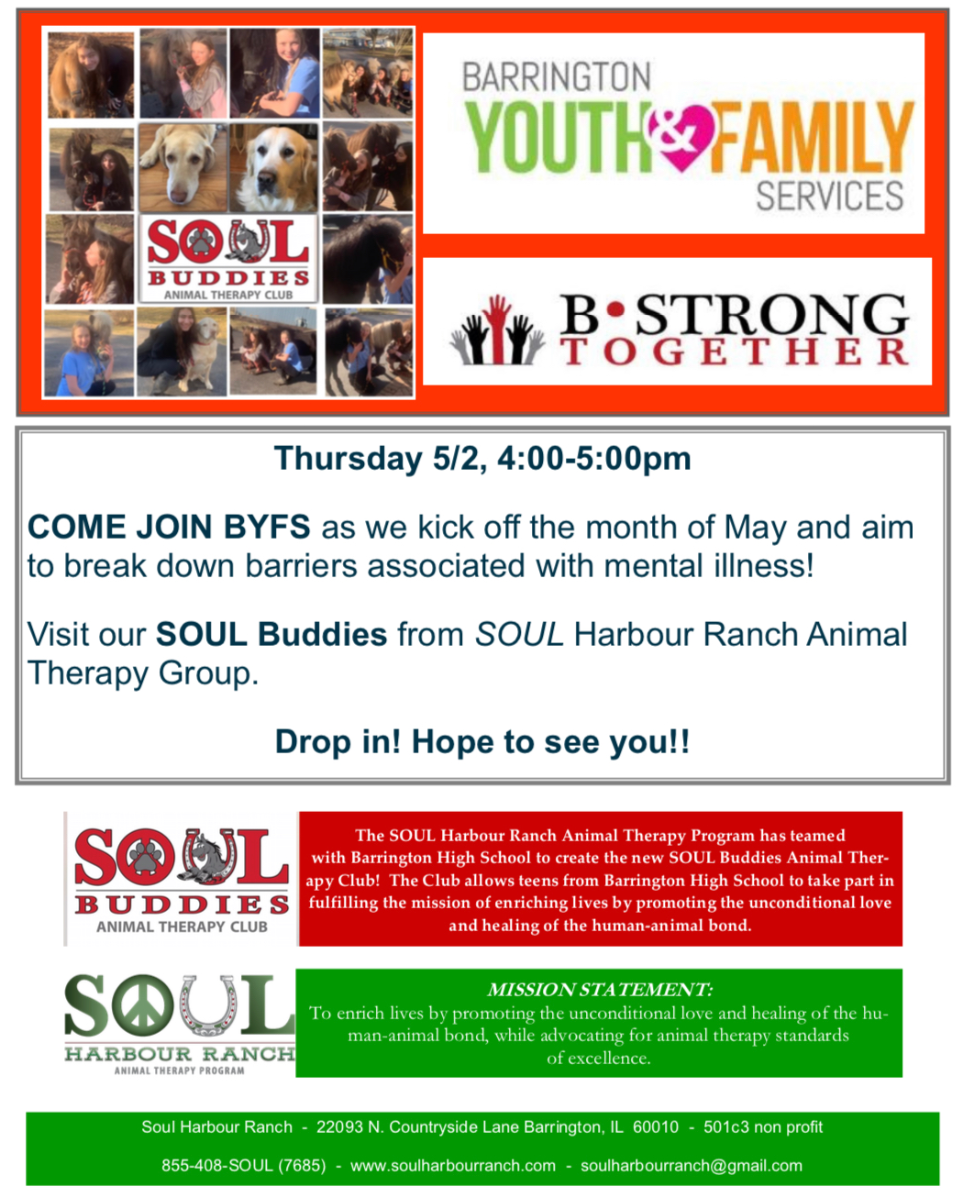 Related upcoming events
06/07/19 6:30 pm - 06/07/19 8:30 pm

Family Game Night

Bring your family, large or small, school-age to senior citizens. We'll provide light snacks, instruction on several collaborative new games, and time to play. You may also bring gently-used games or puzzles your family has outgrown, and swap for some that are new-to-you.

Join BStrong Together, Broncos Committed mentors from BHS, the Barrington Area Library, the Barrington Area Council on Aging, and Game Dave for this FREE fun-filled family night perfect for all ages.

09/08/19 8:00 am - 09/08/19 10:30 am

MARK YOUR CALENDAR FOR THE 3RD ANNUAL
BSTRONG TOGETHER RUN/WALK & FAMILY FUN FESTIVAL!!

Join BStrong Together and Broncos Committed for a Sunday morning of exercise and FUN focused on supporting parents, kids, and the community.

The 3rd Annual Joe Kelsch Memorial Run/Walk & Family Fun Festival includes 5k and 1-mile timed runs, community walk, place awards for 5k and 1-mile runs, plus music and entertainment from Bob the DJ, games and crafts with Broncos Committed mentors, food, and fun for all ages!!