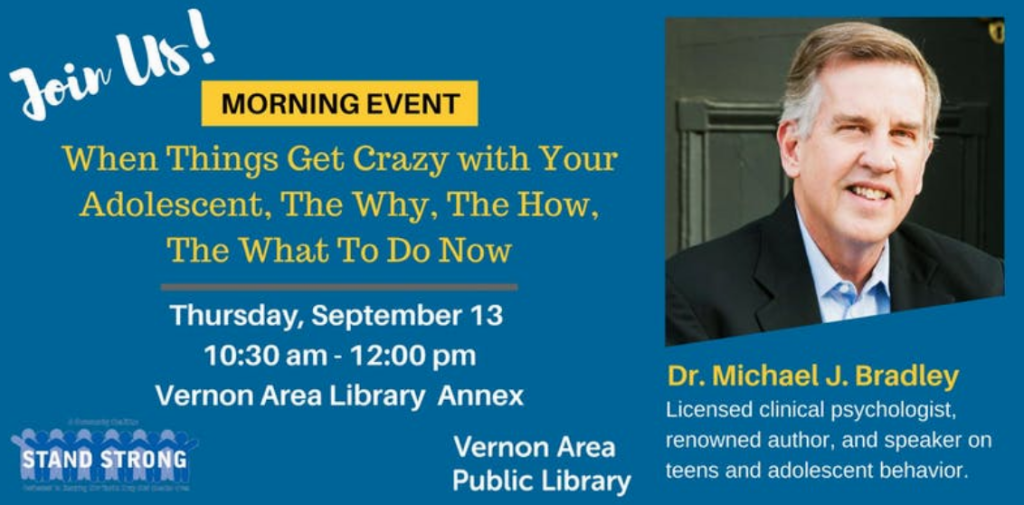 Dr. Michael J. Bradley, respected licensed clinical psychologist, parenting expert, and author insight and practical strategies to the common challenges affecting adolescents in today's fast-paced world. A renowned speaker, Dr. Bradley offers a set of specific resilience-building parenting strategies, or "what to do when…"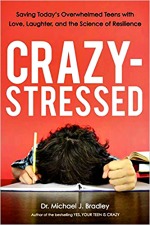 Program is free and open to the community. Parking and seating may be limited. Please arrive early.
Co-sponsored by Stand Strong Coalition.