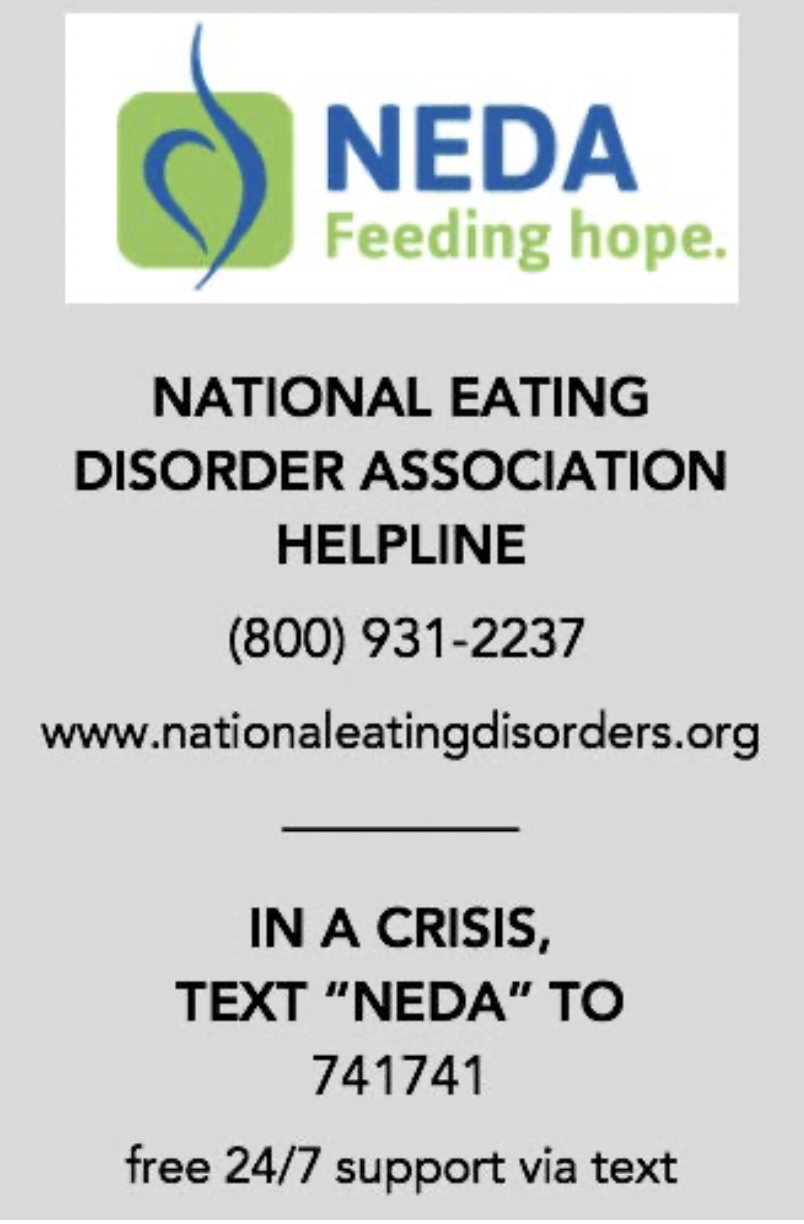 According to the National Alliance for Eating Disorders, eating disorders are "psychological conditions that affect your relationship with food. Each one involves serious changes in your normal eating behavior. These changes can be actions like eating much less than normal, severely overeating,  engaging in harmful compensatory behaviors or having extreme obsessions about your body shape or weight. Eating disordersdo not discriminate based on age, gender, wealth, job status, sexual orientation, body shape and size, or race. They are capable of affecting anyone, and require ongoing support and, in some cases, medical treatment to recover from."
Some common types of eating disorders include: Anorexia Nervosa, Bulimia Nervosa, Binge Eating Disorder, Other Specified Feeding or Eating Disorder, Avoidant/Restrictive Food Intake Disorder, and Pica.  Learn more about these different disorders here.
National surveys indicate that 20 million women and 10 million men will have an eating disorder at some point in their lifetime.
To address growing concerns, BStrong Together partnered with Dr. Lacey Lemke, Dr. Melissa Lukse, and Asiyah Roman from the AMITA Alexian Brothers Behavioral Health Hospital's Center for Eating Disorders and Christina Fitzgerald from Fitzgerald Nutrition to discuss disordered eating and eating disorders among youth in our community. View the program videos or listen to the entire podcast recording of the event - including the question and answer session - below.