BStrong Together is a community coalition organization that brings together stakeholders including students, parents, educators, experts, community members and organizations to enhance the health and well-being of Barrington area children and youth in mind, body and spirit from early childhood through high school and beyond.
Knowing that we are stronger together, BStrong was created to support parents, children and youth, community members and others impacting the lives of Barrington area children in our shared goal of raising happy, healthy, resilient, and adaptable children capable of successfully navigating the world of today and the future.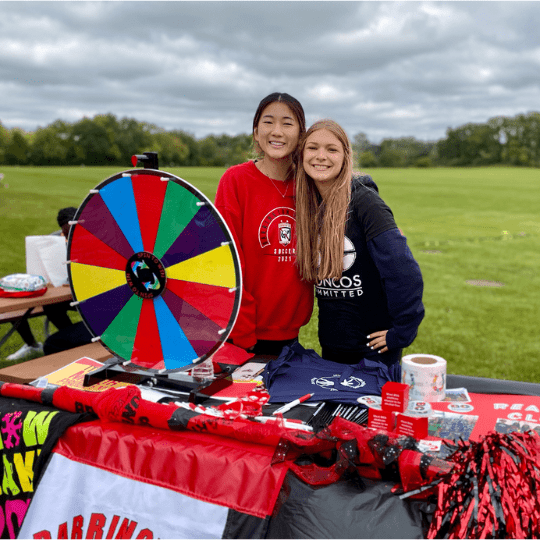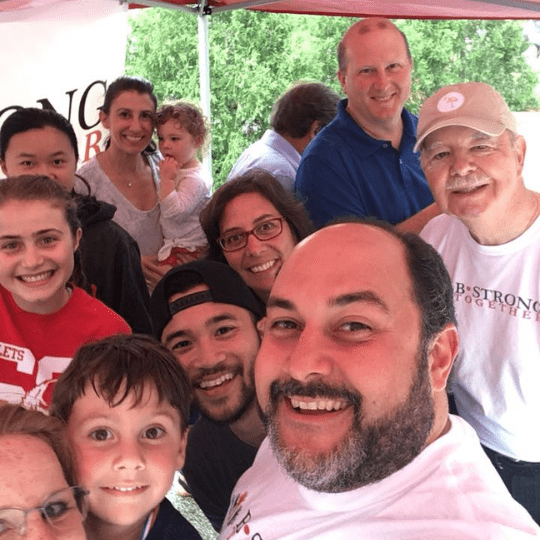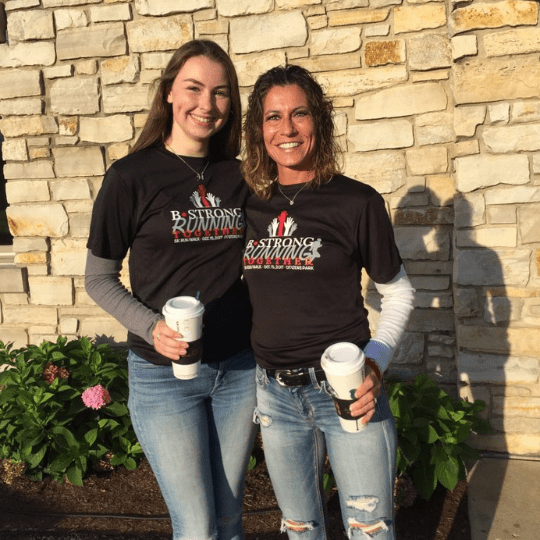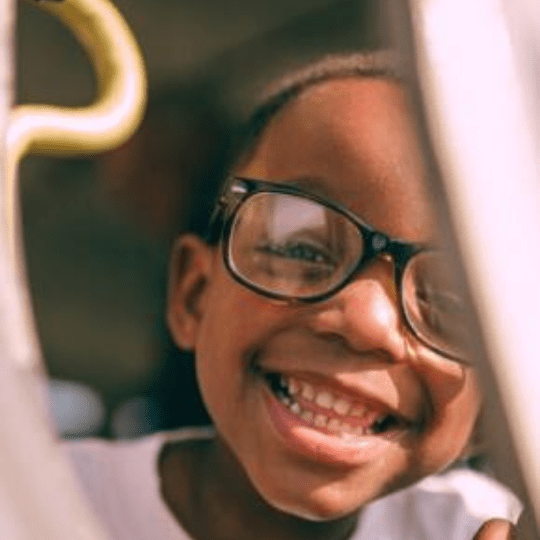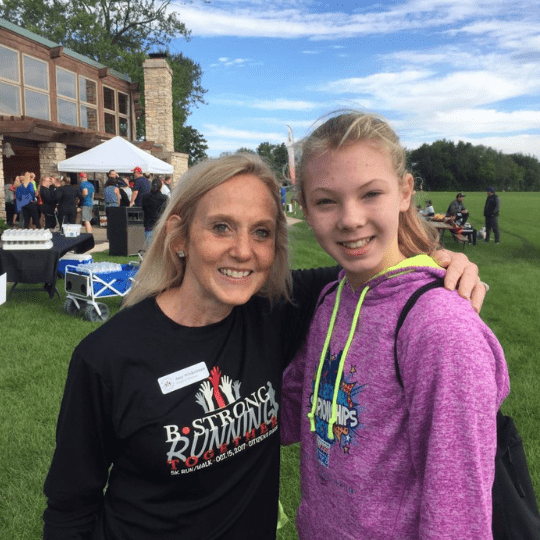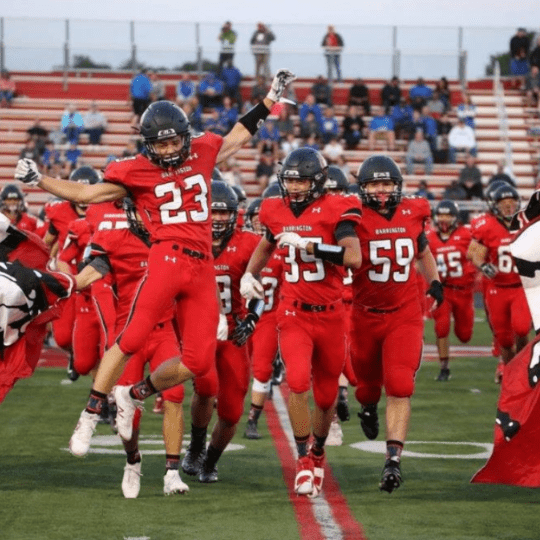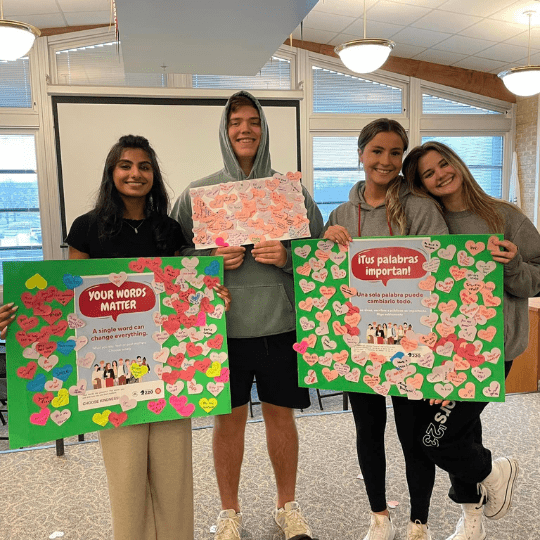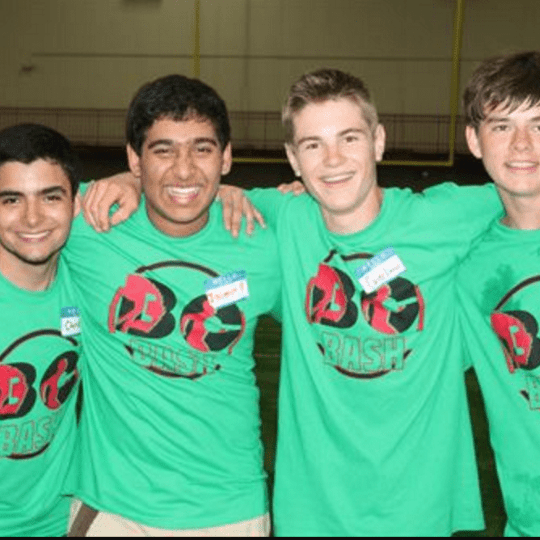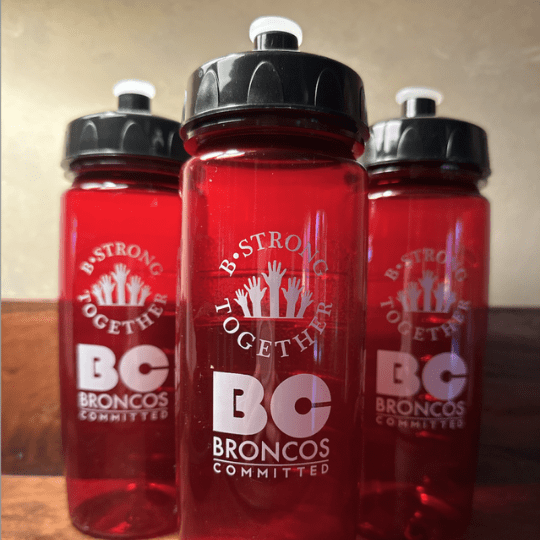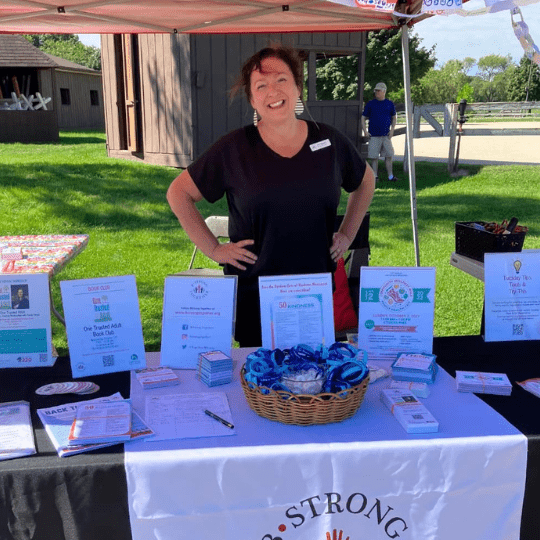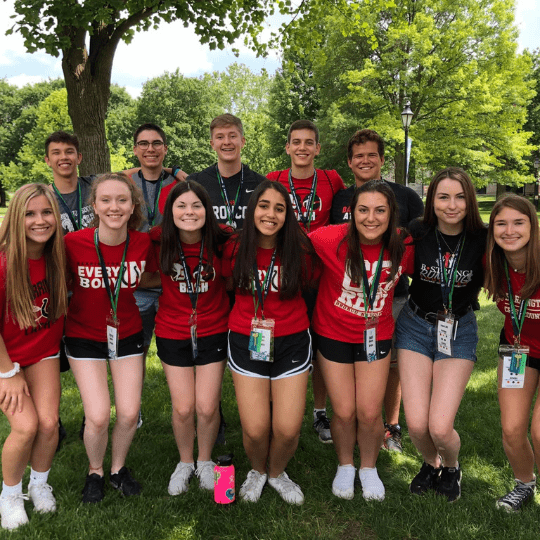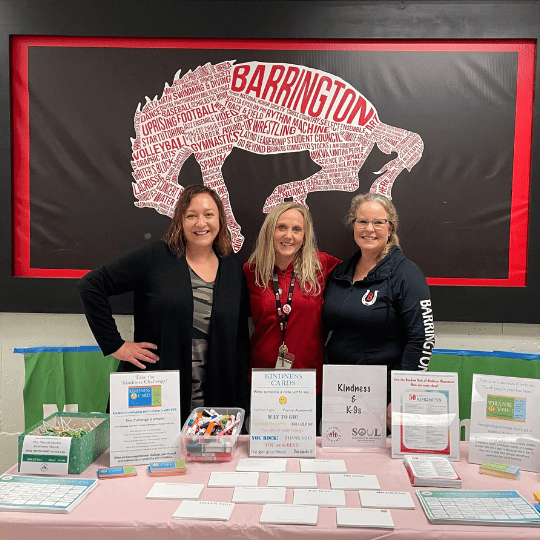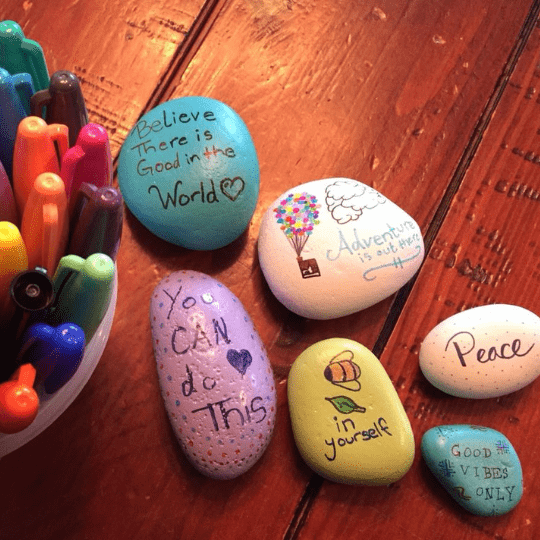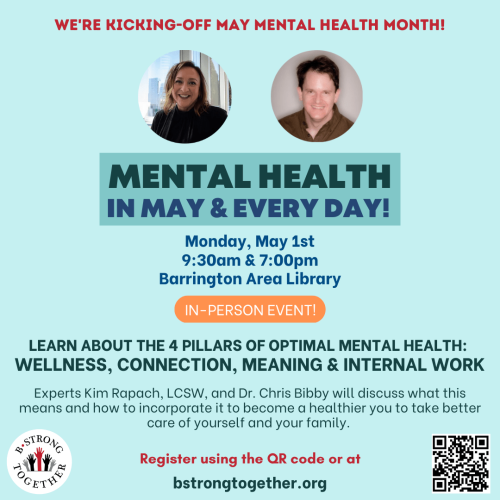 Mental Health in May & Every Day!
Monday, May 1st at 9:30am & 7:00pm at the Barrington Area Library.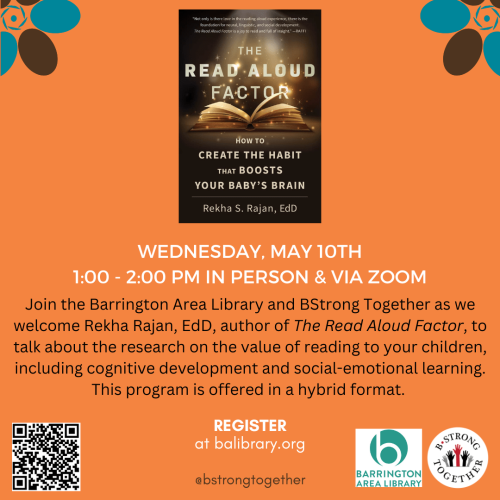 The Read Aloud Factor
Wednesday, May 10th at 1:00pm at the Barrington Area Library & on Zoom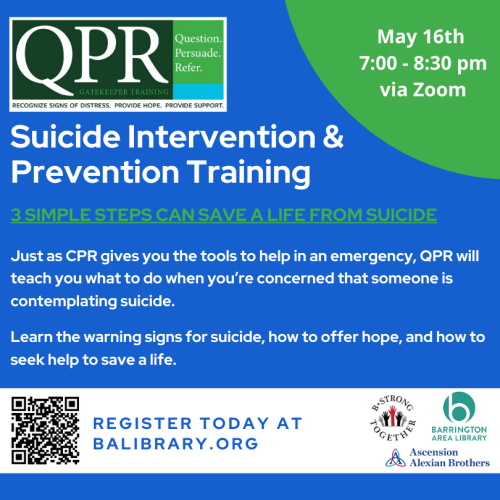 QPR Suicide Intervention & Prevention Training
Tuesday, May 16th at 7:00pm via Zoom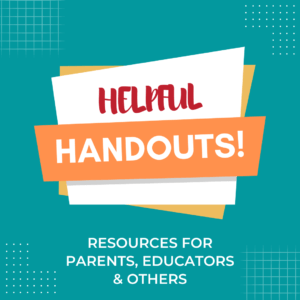 BStrong Together Helpful Handouts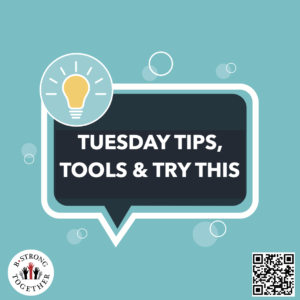 Tuesday Tips, Tools & Try This Emails