BStrong Together is honored to partner with Broncos Committed student mentors at Barrington High School to bring the Broncos Committed healthy lifestyle philosophy to other Barrington 220 students through the Barrington Committed program.
program created by Olympic coach and Navy SEALS trainer, John Underwood, Broncos Committed focuses on factors facing today's youth which directly impact their physical, behavioral, and intellectual development, including proper nutrition, sufficient sleep, and the benefits of being drug and alcohol free. Broncos Committed is not a club – it's a lifestyle that raises the bar of excellence for both the athlete and the non-athlete. It asks BHS students to commit to a 100% drug and alcohol free lifestyle, and it provides scientific rationale for all things related to optimal performance. Broncos Committed is every bit as much about character and not only committing to one's own excellence, but to one's team, school, and community.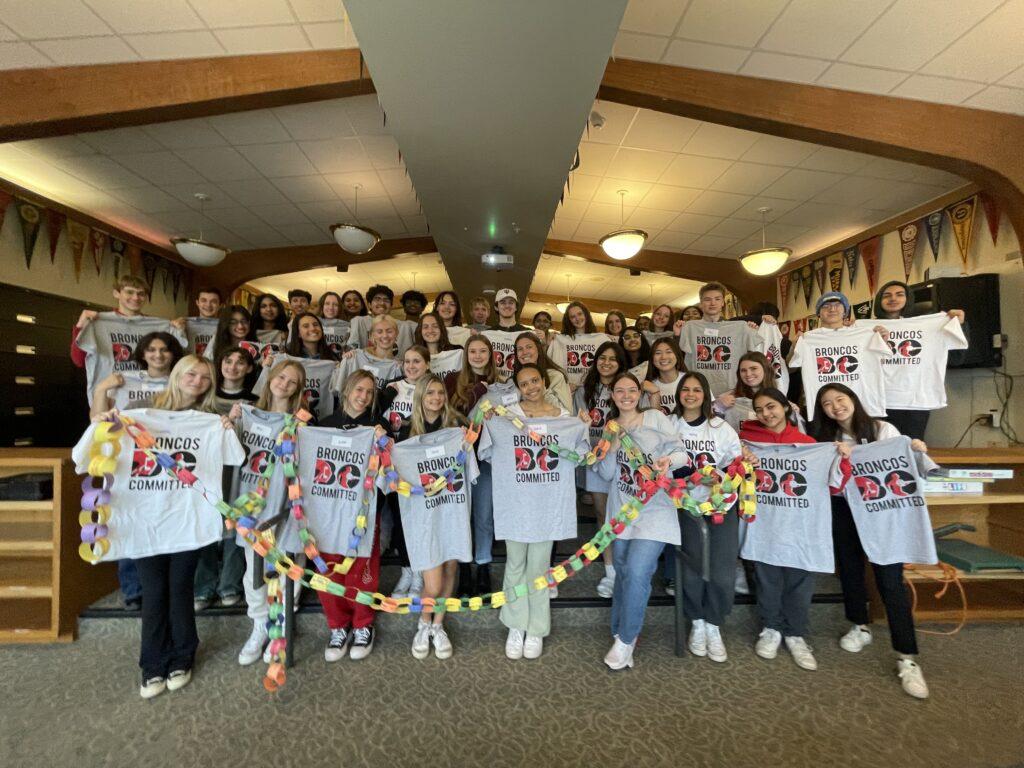 Using the positive lifestyle messaging of the Broncos Committed student organization, Barrington Committed was created as a companion program to share the positive, healthy lifestyle message of Broncos Committed with Barrington 220 middle and elementary school students.
To strengthen the home-school connection, we will be sharing a handout for each visit with tips related to that month's topic to help you start a conversation with your child. The second visit in late February will focus on the connection between healthy bodies and healthy minds with discussions centering around the importance of nutrition, hydration and exercise. We will add additional handouts in the coming weeks.
Download and print your copy of the Sleep Hygiene handout (coordinates to visit #1), the Healthy Body/Healthy Mind handout (coordinates to visit #2), the All About Friendship handout (coordinates to visit #3) or the Stress Busters handout (coordinates to list #4) in English or in Spanish by clicking on the images below.
Learn more about Broncos Committed by visiting broncoscommitted.org. Through our Barrington Committed partnership program, over 80 student mentors speak with D220 middle schoolers and 5th graders during the school year on topics related to mental and physical health and wellness including sleep, nutrition, hydration, exercise, stress management, making healthy choices, mental wellness, friendships, anti-bullying efforts, social media use, and more.
Barrington Committed's 5th grade visits began in late January (2023) with a discussion about the importance of sleep. The three additional visits will take place this semester, one per month through late April/early May. If you have a 5th grader, be sure to ask them about their Broncos Committed visits.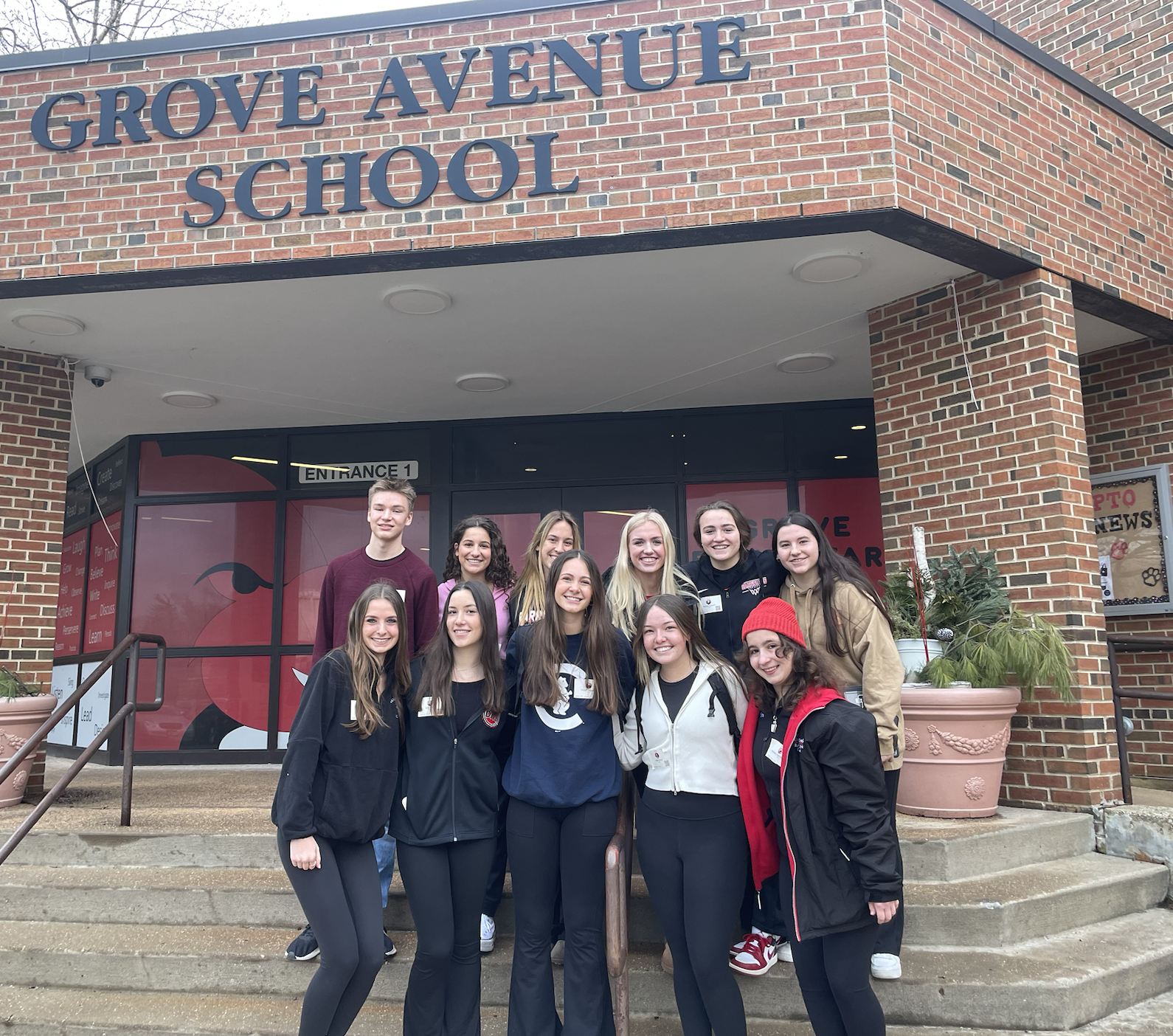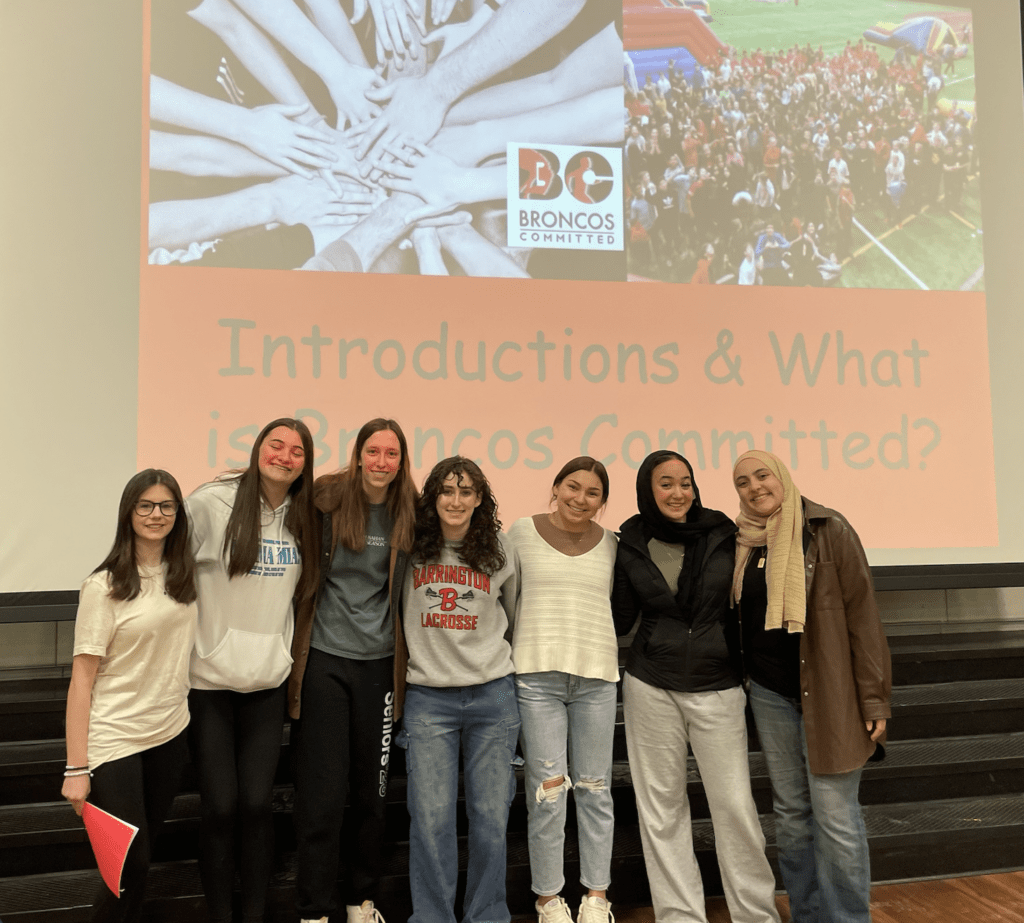 Barrington Committed Handouts
Click on images to view, download and print any handout.
** A special THANK YOU to the Barrington Junior Women's Club for their generous support of the Barrington Committed program through a 2022 BJWC grant. **