The History of BStrong Together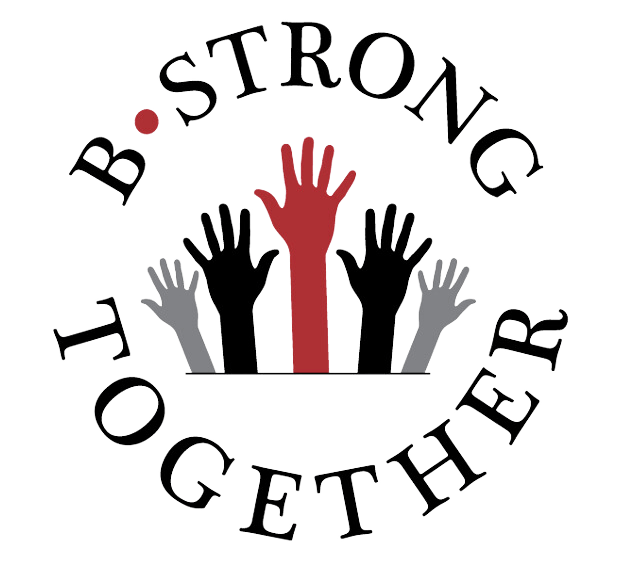 The health and well-being of Barrington area children has always been at the core of our community.

BStrong Together is the result of the efforts of many committed community members that have come before us and we are grateful for all of their hard work and dedication.

Our story begins with three of these organizations – their missions, their concerns, and their commitment to make a difference in our community.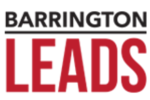 Founded in 2004, Barrington LEADS was created as a coalition comprised of local parents, students, government officials, and health agencies that came together to improve the quality of life for the youth in our community by raising awareness about the risks involved with underage drinking and the use of illegal substances.  The organization had as its mission to be the community resource for parents and students interested in preventing and reducing youth drug and alcohol use in the Barrington area.
Over the years, Barrington LEADS grew to over 400 members who attended speaking events, parent coffees, panel discussions organized in conjunction with the Lake County Health Department, and more.  They participated in and supported events such as the annual "Feets of Strength" run/walk and Broncos Committed Bashes and Splashes.  Barrington LEADS supported Broncos Committed, the program based on the "Life of an Athlete" by John Underwood, at Barrington High School and later introduced Barrington Committed at Barrington Middle Schools and more recently at all Barrington School District 220 Elementary Schools. "The Cool Factor" social media campaign at BHS worked to change perception and behaviors around drugs and alcohol, and "Time to Talk" postcards and parenting tips became useful tools to assist parents in those difficult conversations with their children at the appropriate stages.  The Barrington LEADS website became a critical resource to youth and parents in the effort to reduce drug and alcohol use and abuse in our community.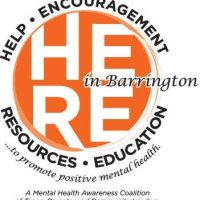 Following a very difficult period for the Barrington area community after the loss of five students to suicide between 2007-2008, a group of student leaders and parents formed a coalition for Help, Education, Resources and Encouragement (H.E.R.E.) to prevent teen suicide and raise awareness about mental health issues. With the support of Barrington School District 220, the local mental health providers and the faith community, H.E.R.E. strived to create a community where teens and parents could talk about mental health issues openly.
In the past decade, H.E.R.E helped to form a Crisis Response Team of Mental Health Professionals prepared to respond in the event of a community crisis with counseling and resources, offered QPR (Question–Persuade–Refer) Suicide Prevention Training to community members, and supported the Barrington High School's chapter of Erika's Lighthouse to promote good mental health and remove the stigma associated with depression, anxiety and other mental health issues.

Another wonderful Barrington area organization joined in the efforts for the benefit of parents and children when LINK (Learn, Inspire, Network, Know) Barrington was formed in 2013. LINK aimed to coordinate, communicate, and plan educational programming for parents and others connected with the youth of the Barrington 220 community. They worked to bring together the various program sponsors in our community to network and streamline efforts, promoted an annual calendar of educational events, and maintained the Barrington 220 Parent Online Library.
We Are Stronger Together...
In the fall of 2016, leaders of Barrington LEADS, LINK Barrington, and H.E.R.E. in Barrington were approached with the idea of leveraging their combined efforts, energy, resources and talent in a more holistic approach to children's health and well-being.  The goal was to create a coalition of community groups, educational entities, healthcare organizations, and community members that would work together to coordinate, communicate and plan programs and services throughout the Barrington area community with the mission of enhancing the health and well-being of our children and youth in mind, body, and spirit.
After more than seven months of planning and with the support of critical community organizations such as Advocate Good Shepherd Hospital, Barrington School District 220, Barrington Youth and Family Services, and Samaritan Counseling Center, BStrong Together was formed.
We are honored to assume responsibility for programs previously overseen by Barrington LEADS, LINK Barrington, and HERE in Barrington including Barrington Committed's work with middle school and 5th grade students and QPR Training for community members.  In addition, we continue their excellent work on drug and alcohol awareness, suicide prevention and mental health awareness, as well as focus on other important issues such as stress, healthy relationships, bullying, social media and technology, mindfulness, resiliency, and more.  We will also continue to provide support to student organizations and will reach out for input from students throughout our community on issues important to them.
In order to meet our mission of enhancing the health and well-being of our community's children and youth in mind, body, and spirit, we are committed to supporting ALL Barrington area children and youth regardless of where they attend school.  We aim to provide education, support, understanding, and answers to ALL parents, children and youth, and members of the Barrington area community at large.
As BStrong Together grows, we look forward to new partnerships, new sponsors, new supporters, and new volunteers throughout the Barrington area committed to enhancing the health and well-being of our community's children and youth in mind, body, and spirit.  We hope you will join us!
Follow us on on Facebook, Instagram and Twitter and subscribe to our email list for information about upcoming events, and more!