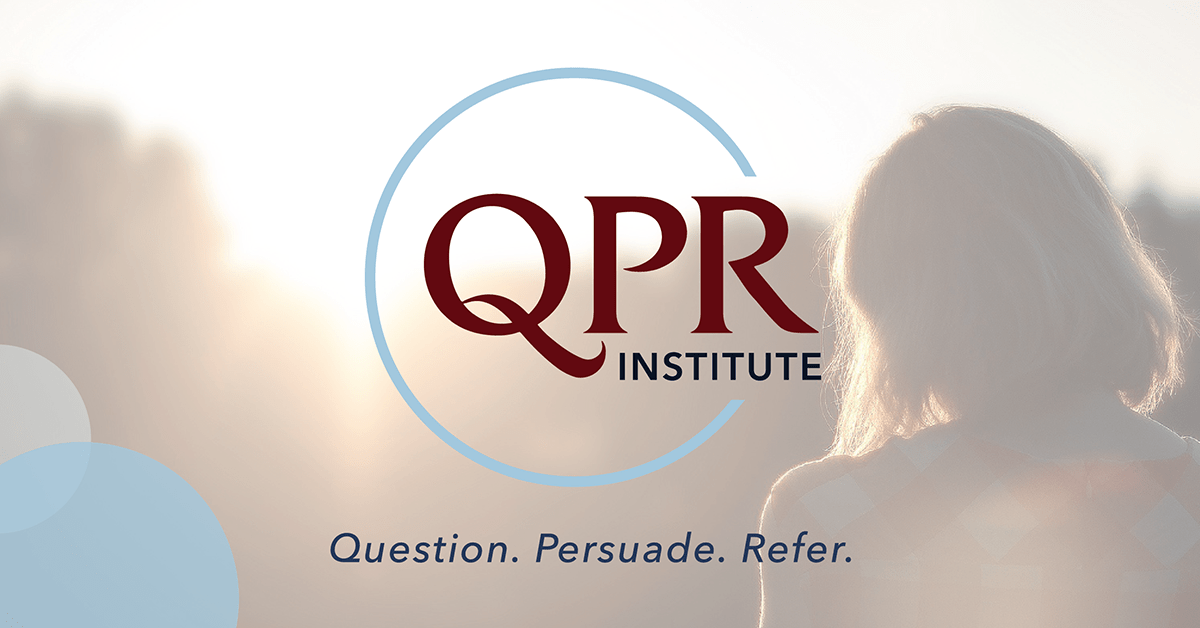 Just like CPR, QPR is an emergency response to someone in crisis and can save lives.  
Learn to recognize the warning signs of a suicide crisis in 3 simple steps.
Just as people who are trained in CPR and the Heimlich maneuver help save thousands of lives each year, people trained in QPR learn how to recognize the warning signs of a suicide crisis and how to question, persuade, and refer someone to help.
QPR is a simple educational program that teaches ordinary citizens how to recognize a mental health emergency and how to get a person at risk the help they need. It is also an action plan that can result in lives saved.
According to the Surgeon General's National Strategy for Suicide Prevention (2001), a "gatekeeper" is someone in a position to recognize a crisis and the warning signs that someone may be contemplating suicide. Gatekeepers include parents, friends, neighbors, teachers, coaches, ministers, doctors, nurses, office supervisors, squad leaders, foremen, police officers, advisors, caseworkers, firefighters, and many others who are strategically positioned to recognize and refer someone at risk of suicide.
In one hour, you can become a trained QPR Gatekeeper.
As a QPR-trained Gatekeeper, you will learn to:
recognize the warning signs of suicide
know how to offer hope
know how to get help and save a life
If you or your organization is interested in hosting a QPR training session or have questions, please email BStrong Together at info@bstrongtogether.org.
For more information about QPR Gatekeeper training and training sessions in your area, go to www.qprinstitute.com.