Best We Can Parenting Series
In response to the COVID-19 outbreak, BStrong Together was honored to partner with the Barrington Area Library for a new parenting series to help parents navigate the challenges of our new world.
We knew that during such unusual times, we were all doing the best we could. But many were in need of help and resources to support their children and families. As a result, in partnership with the Barrington Area Library, we created the Best We Can Parenting Series – a seven week series to provide tips, tools, and the chance to ask questions of local experts.
While the crisis has passed, there are still lots of important lessons that we learned during those weeks and months and our experts provided a treasure trove of advice for any day. Learn more about the videos and resources from each session below.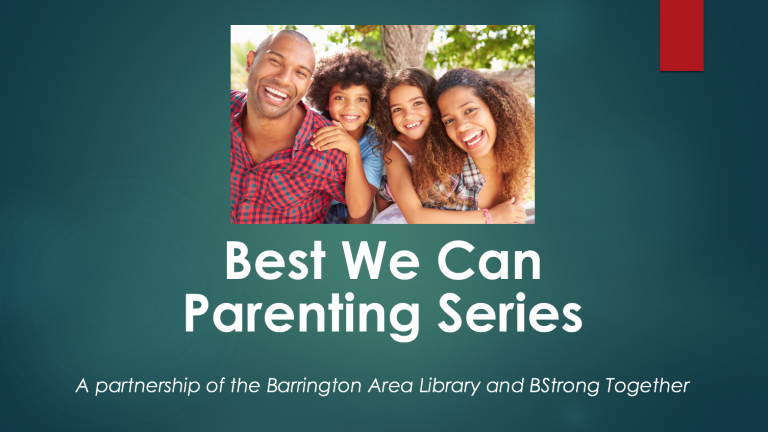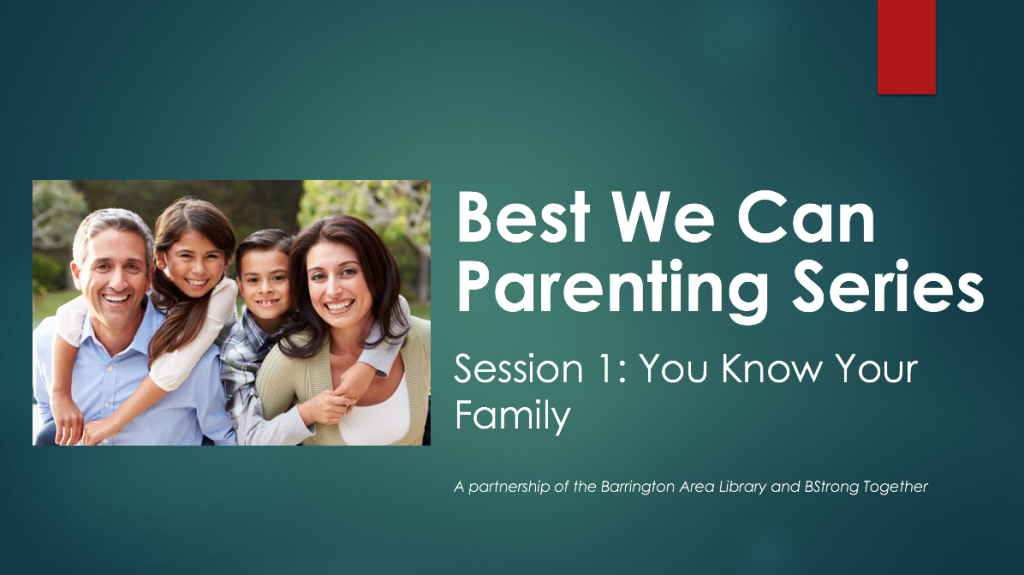 Session 1: You Know Your Family with Dr. Chris Bibby  (April 16, 2020)
Dr. Chris Bibby helped us learn how to filter through all the advice for managing family life during the COVID-19 outbreak to help you find what works best for you and your family.  Topics covered include managing e-learning while balancing other responsibilities, how to recognize the signs of depression in teens, modeling resiliency, the importance of daily check-ins, and more.
⇒ Click here to view the video and resources for this session.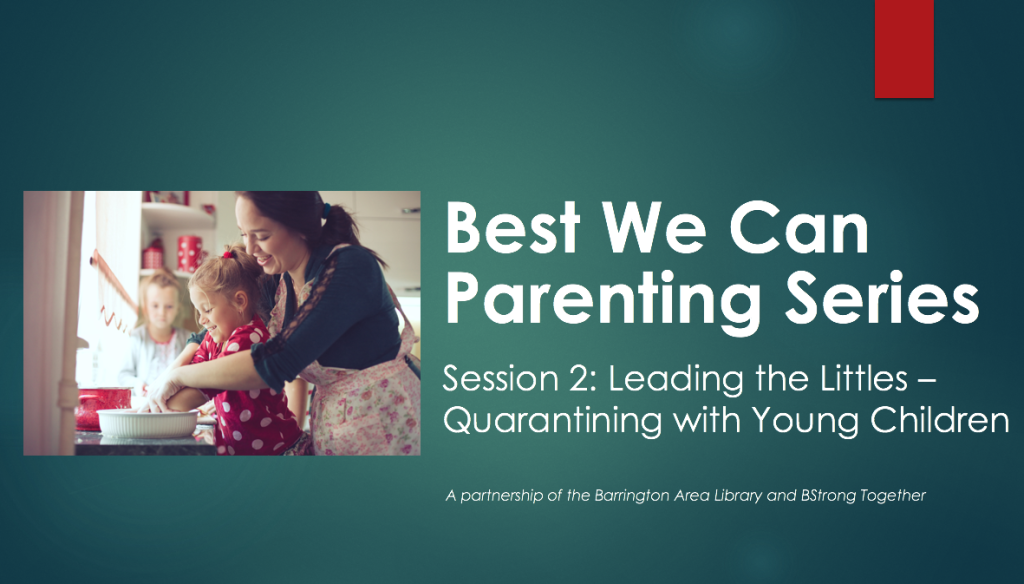 Session 2: Leading the Littles - Quarantining with Young Children  (April 23, 2020)
Therapist Alex Goreham from Stenzel Clinical Services discussed how to support our younger children during the difficult times as well as shared tips and his BE SMART model for parents of all ages.  Alex reminds us that it's okay to not be okay and to give ourselves the space to know that we don't have to be perfect parents.  What is important is our outlook, staying present in the moment, modeling positive coping strategies, and just being there to support our children during the unusual time.
⇒ Click here to view the video and resources for this session.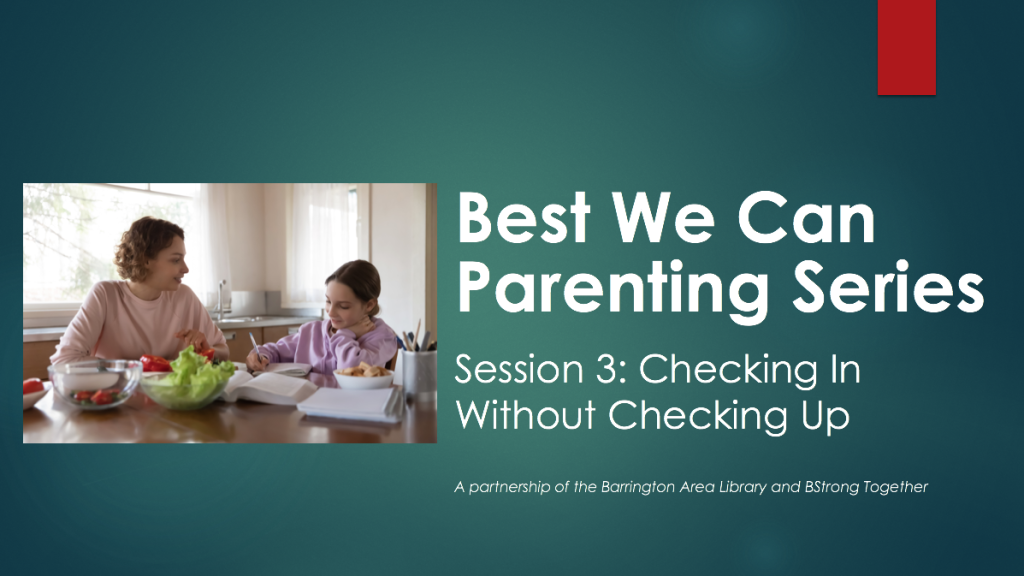 Session 3: Checking In Without Checking Up  (April 30, 2020)
Naturally, in the midst of a pandemic, we were all concerned about our kids.   Are they safe?  Are they learning?  Will they be ok?  In Best We Can Parenting Session 3, Dr. Cheryl Peterson – an educator, gifted specialist, and parent of dyslexic kids – shared insights into learning during the challenging time of COVID-19 and tips for checking in with your kids to help support them as they navigate their new learning environment.
⇒ Click here to view the video and resources for this session.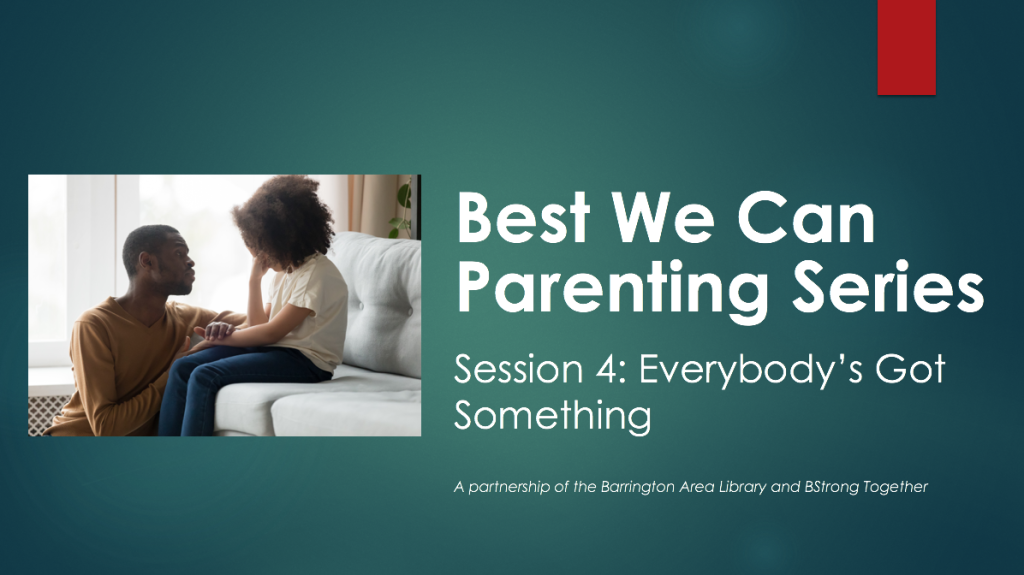 Session 4: Everybody's Got Something  (May 7, 2020)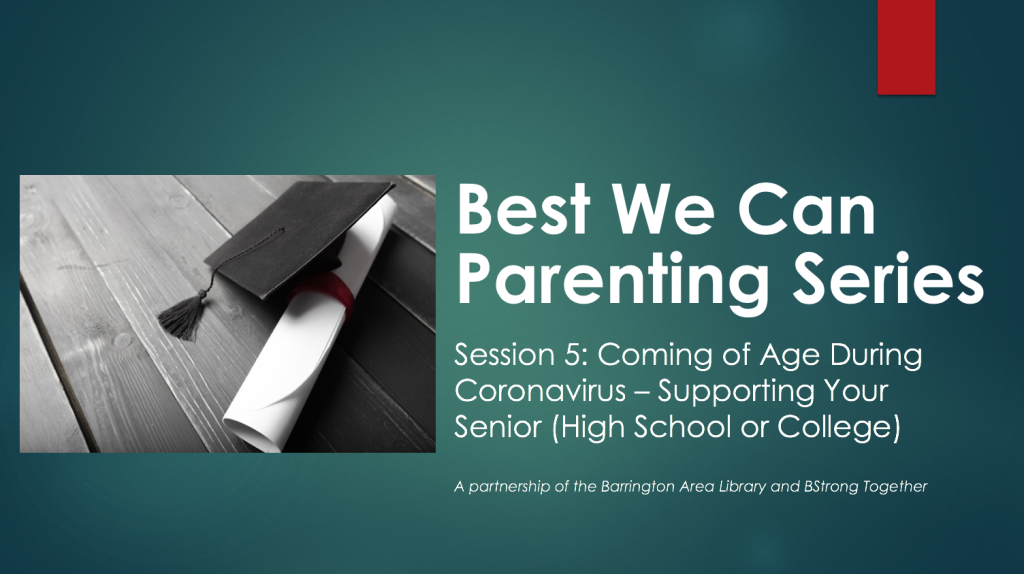 5: Coming of Age During Coronavirus - Supporting Your Senior (High School & College) (May 14, 2020)
The COVID-19 outbreak had a significant impact on our high school and college seniors. The loss of graduations, final sports seasons or fine arts performances, the opportunity to celebrate and say goodbye to friends, classmates and teachers – combined with the uncertainty of future college or work plans – created many complex and difficult feelings.  We were joined by therapists Lisa Schultz and Allison Hanley from Barrington Youth and Family Services to talk about how to support high school or college seniors to manage the difficult emotions surrounding their disappointment, grief, loss, and uncertainty.
⇒ Click here to view the video and resources for this session.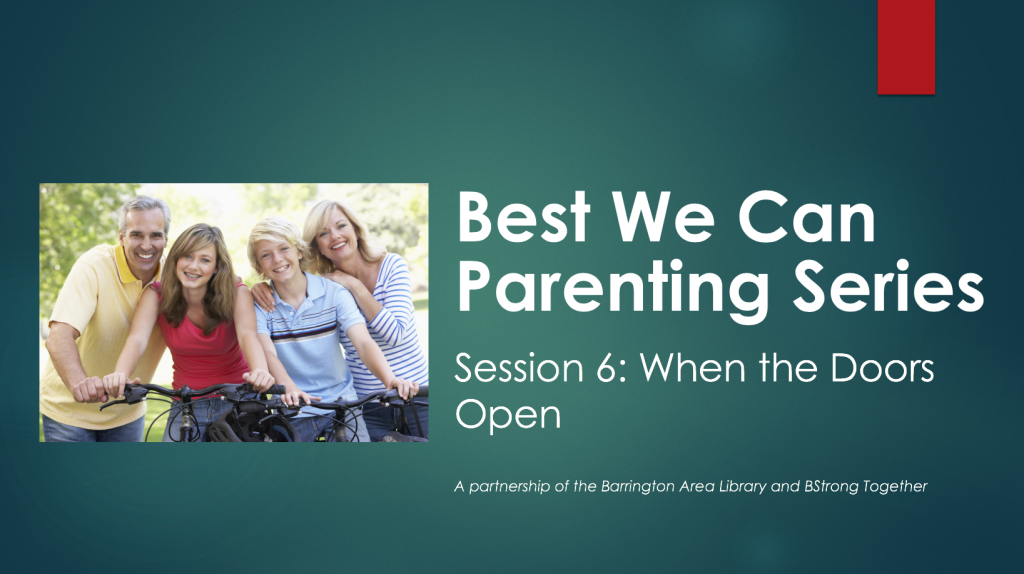 Session 6: When the Doors Open  (May 21, 2020)
As the stay-at-home order began to be lifted and the doors began to open, we started the work of creating a "new normal."  Rita Rippentrop, LCPC, Clinical Director at Stenzel Clinical Services and BStrong Together Board President, joined us to talk about how to begin to define our new normal, establish and implement new rules or expectations that best meet the needs of our individual families, and manage our own feelings and those of our children as we went back out into the world.
⇒ Click here to view the video and resources for this session.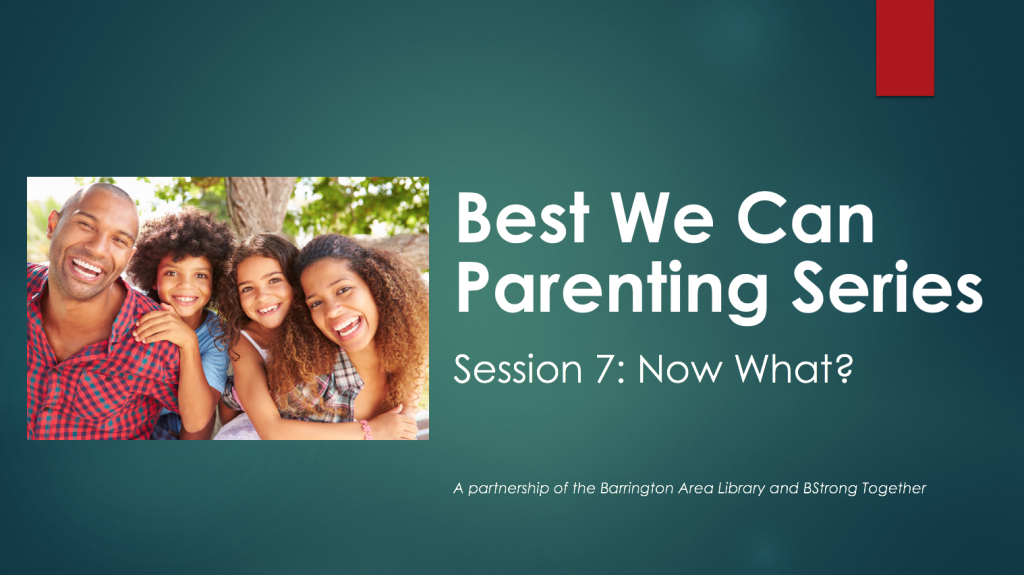 Session 7: Now What?  (May 28, 2020)