WEBSITES
Erika's Lighthouse - Teen Depression
Erika's Lighthouse Chapter at BHS
Anxiety and Depression Association of America
BOOKS FOR TEENS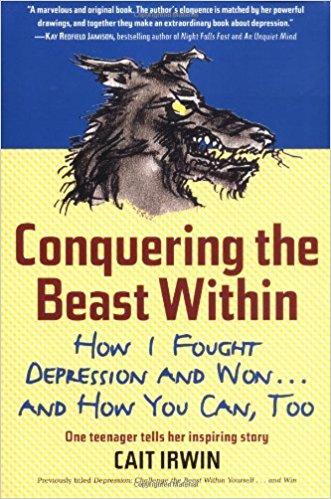 Conquering the Beast Within - How I Fought Depression and Won...And How You Can, Too
by Cait Irwin
For anyone in the clutches of the frightening beast that is depression, this book can help. In vivid words and images, Cait Irwin shares her own compelling story: how she struggled with clinical depression at age fourteen, was hospitalized, sought therapy, found the right medication, and successfully made the long, arduous climb back to good health. This powerful volume shares an inspirational message with all who are waging their own battles with depression: There is a way out.
Beyond the Blues: A Workbook to Help Teens with Depression
by Lisa M. Schab, LCSW
The activities in Beyond the Blues can help you cope with sad and difficult feelings, find new ways to make friends, and deal with conflicts. Little by little and on your own schedule, you can make small changes in your life that will lead you to a brighter, more enjoyable future. Since everyone is different and heals in slightly different ways, this book presents a wide variety of exercises.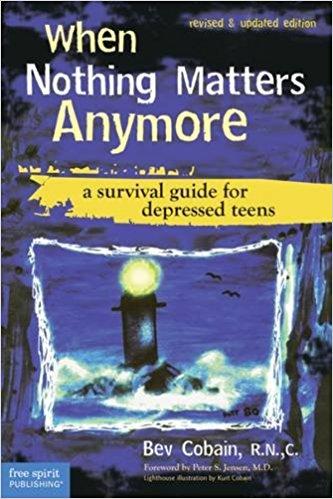 When Nothing Matters Anymore - A Survival Guide for Depressed Teens
by Bev Cobain, R.N.C.
A survival guide for depressed teens, this book is written with personal stories from teens struggling with mental health issues. Topics include identifying depression, the connection between the illness, suicide, alcohol and drug abuse, getting the appropriate help, coping strategies, staying well and the truth behind the stigma. Full of solid information and straight talk, When Nothing Matters Anymore defines and explains adolescent depression, reveals how common it is, describes the symptoms, and spreads the good news that depression is treatable. Personal stories, photos, and poetry from teens dealing with depression speak directly to readers' feelings, concerns, and experiences.
BOOKS FOR PARENTS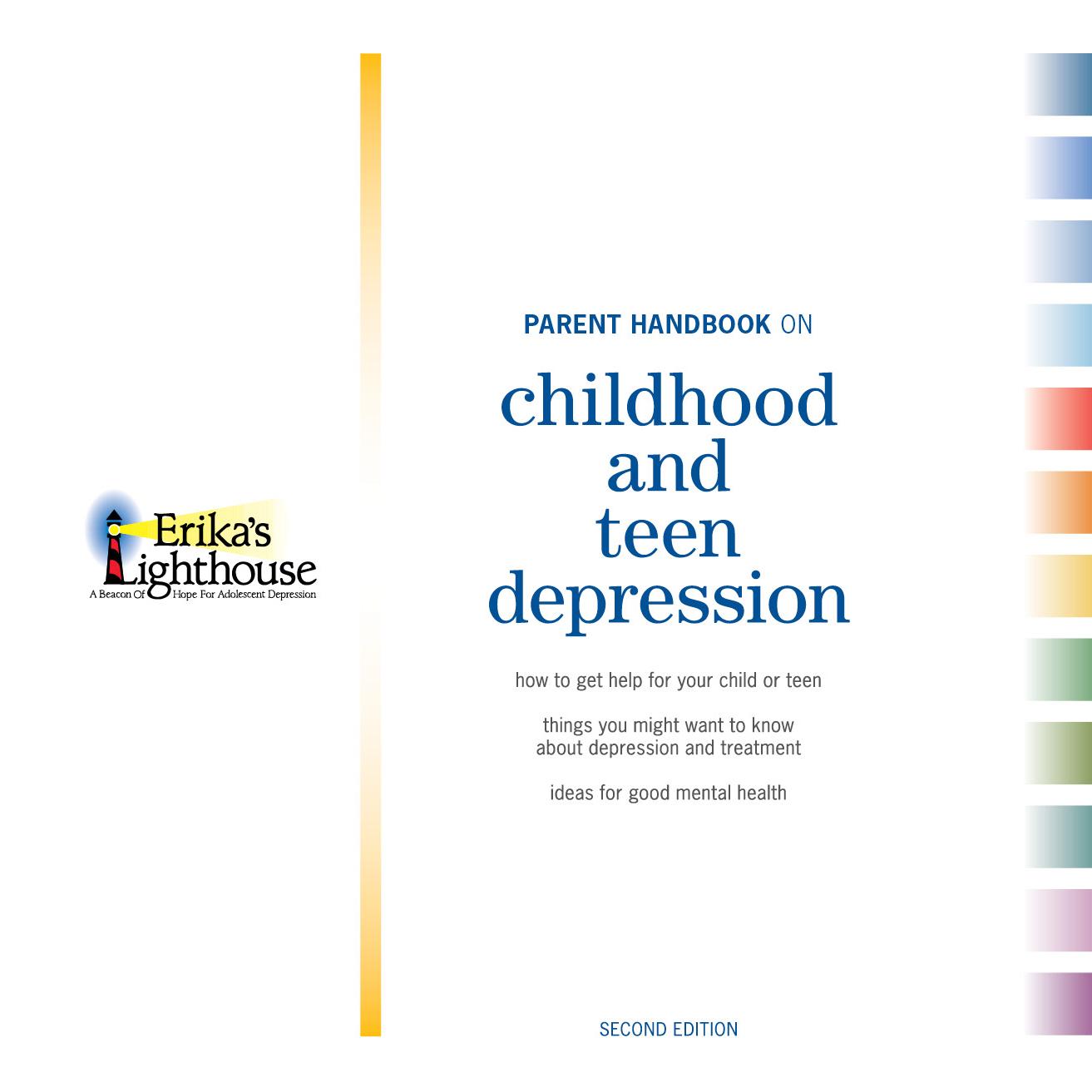 The Handbook of Childhood and Teen Depression
by Erika's Lighthouse
This is a practical guide, written by parents for parents, with information and ideas on what to do if a child is suffering from depression. Many parents don't know the signs of depression or where to turn for help. Understanding what's going on with a child, finding the right treatment, dealing with the schools, negotiating insurance issues – challenges that parents face when their child is suffering from depression, dealt with in a frank and understanding way, in an easy-to-read format. To download a free copy, click here.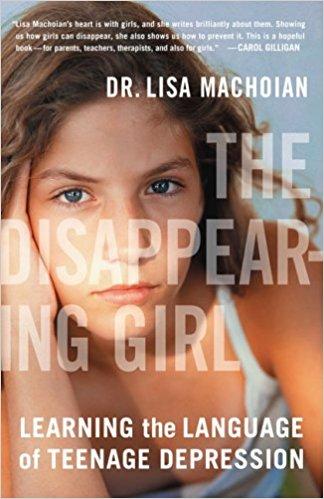 The Disappearing Girl: Learning the Language of Teenage Depression
by Dr. Lisa Machoian
The Disappearing Girl, the first book on depression in teenage girls, helps parents understand:
• Why silence reflects a girl's desperate wish for inclusion, not isolation
• Subtle differences between teen angst and problem behavior
• Vulnerabilities in dating, friendships, school, and families
• How, if untreated, girls will carry feelings of helplessness, anger, and depression into adulthood
Dr. Machoian also offers conversation topics to help girls navigate mixed messages, develop their identity, make healthy decisions, and build resilience that will empower them throughout life, as well as helping parents manage their own frustration.