Topics like bullying, drugs and alcohol, sex, vaping, violence, depression, suicide, and so much more can be hard to address with our children. We know that talking to our kids about difficult topics is one of the most challenging parts of being a parent. It's not easy for any parent, but BStrong Together is here to help.
The key is to start talking early and talk often about difficult topics.
The Time-2-Talk Campaign, made possible through a generous grant from the , is a multi-media campaign that will run throughout the school year to support and encourage parents and other community members to talk about difficult topics with the children and young adults in their lives. It includes direct mailing to all Barrington 220 middle and high school families, as well as print and online information and resources. Topics include drugs and alcohol, healthy relationships and interpersonal violence, and mental health care and concerns.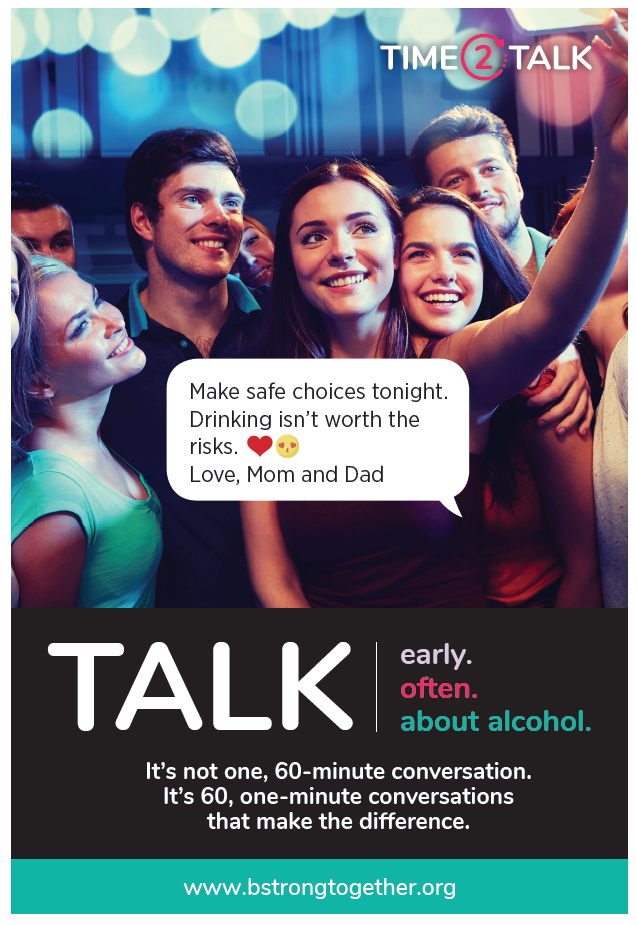 The first mailing in the campaign - "Time-2-Talk About Alcohol" - was mailed in December 2018 to remind parents that the research is clear - strong parental disapproval is the NUMBER ONE reason teens give for why they chose not to drink.  It is important to set clear expectations about alcohol, share your family values, explain the risks and establish a code word that your teen can text or say to you over the phone if they find themselves in a situation where they dona't feel comfortable. Make an agreement in advance that no matter what, if they give you the code word, you will come to help - no questions asked.
Check out these helpful resources from BStrong Together as you prepare to talk with your children about alcohol and underage drinking:
Other Helpful Resources
Talk. They Hear You Campaign
The campaign aims to reduce underage drinking among youth ages 9 to 15 by providing parents and caregivers with information and resources they need to start early in addressing the issue of alcohol with their children.
Children Now
Tips for discussing difficult topics with your children.
TED 
Talks that explain difficult topics to children.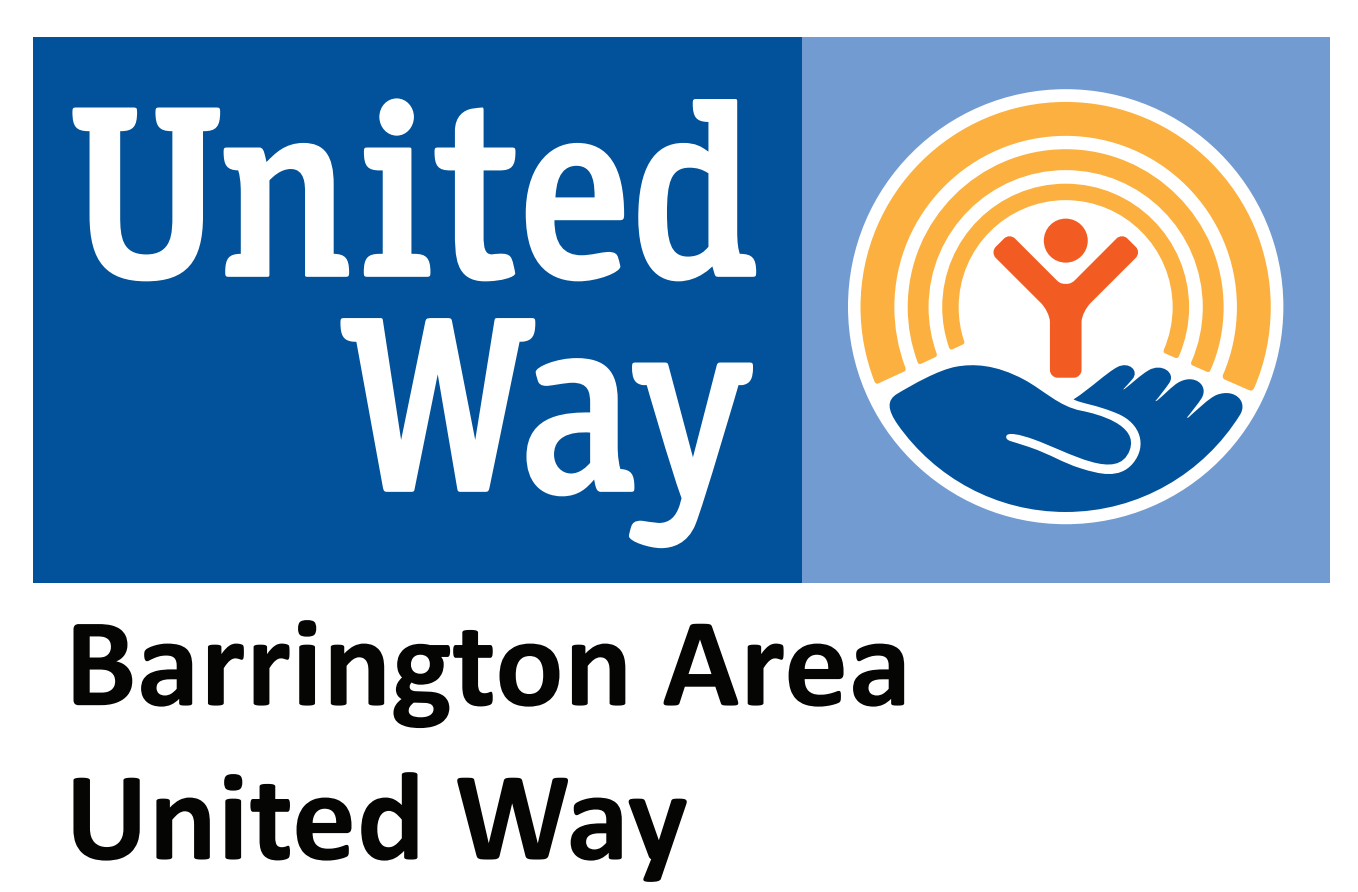 Thank you to the Barrington Area United Way for their support of the Time-2-Talk campaign and commitment to the health and well-being of Barrington area children and youth.