Bullying and interpersonal violence is a critical topic to BStrong Together's mission.
Bullying is defined as "unwanted, aggressive behavior among school aged children that involves a real or perceived power imbalance. The behavior is repeated, or has the potential to be repeated, over time. Bullying includes actions such as making threats, spreading rumors, attacking someone physically or verbally, and excluding someone from a group on purpose." (source: stopbullying.gov)
Bullying can be physical, verbal, and, with the increase in technology use and availability, electronic.  Bullying is a pattern of repetitive and deliberate behavior specifically designed to be harmful and humiliating, often directed at someone more vulnerable than the bully.
In November of 2020, BStrong Together continued our efforts to reduce bullying and interpersonal violence and to provide resources, tools and hope in our community by hosting a community screening of the IndieFlix documentary The Upstanders.  Following the screening, we hosted local area experts to talk about  the film, local anti-bullying efforts, tips for parents to raise upstanders, and resources for students and parents in the community. The expert panel discussions  were held in English and in Spanish.  View the video of the panel in English here or the panel in Spanish here. View The Upstanders Tips and Fact Sheet in English or in Spanish. 
In an effort to provide the most accurate and helpful information for parents and children, we will continue to update this page.  We hope that you find the resources below helpful.  Please check back often for more information.
** To address issues of bullying and interpersonal violence, Barrington High School introduced the Green Dot Program during the 2017-18 school year to all faculty and students.  Please find more information about the Green Dot Program at the link below. ***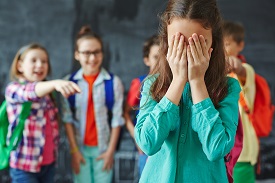 WEBSITES
Green Dot, etc.
Green Dot, etc. is an evidence-based, comprehensive approach aimed at reducing multiple forms of interpersonal violence by capitalizing on the power of peer and cultural influences across all levels of the socio-ecological model.  The goal is for these groups to engage in a basic education program that will equip them to integrate moments of prevention within existing relationships and daily activities.
Stopbullying.gov
Stopbullying.gov is a federal government website managed by the U.S. Department of Health & Human Services. Find resources for parents, educators, students and communities on educating and preventing bullying & cyberbullying.
Common Sense Media – Cyberbullying, Haters and Trolls
videos, and articles to help with tough conversations — whether your kid is a bully or is being bullied. Common Sense Media answers all your cyberbullying questions, offers age-appropriate advice, school resources, and more from parents and experts.
A Platform for Good: How to Talk to Your Kids About Bullying
Helping kids to identify what is bullying and what just hurtful behavior.
Bucketfillers101.com
Resources and ideas for creating "bucket filling" schools, families, workplaces, and communities based on the book, "Have You Filled Your Bucket Today?" - a guide to daily happiness for kids.
BOOKS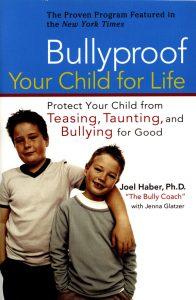 Bullyproof Your Child for Life
by Joel Haber, Ph.D.
Haber is a pioneer in the field of bullying and after years of working with kids, teachers and parents to understand why kids bully. Read more…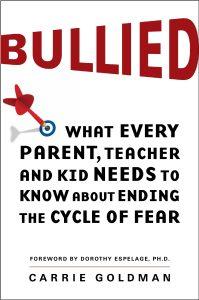 Bullied: What Every Parent, Teacher and Kid Needs to Know About Ending the Cycle of Fear
by Carrie Goldman
Carrie Goldman became an unexpected voice for the anti-bullying movement after her blog post about her daughter Katie's bullying experience went viral and an online community of support generated international attention.  Read more…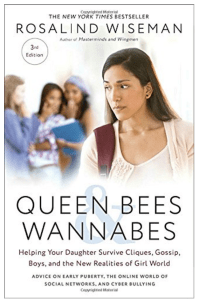 Queen Bees & Wannabes
by Rosalind Wiseman
When Rosalind Wiseman first published Queen Bees & Wannabes, she fundamentally changed the way adults look at girls' friendships and conflicts–from how they choose their best friends, how they express their anger, their boundaries with boys, and their relationships with parents. Wiseman showed how girls of every background are profoundly influenced by their interactions with one another.   In this 3rd edition, Wiseman has revised and updated her groundbreaking book for a new generation of girls, offering concrete strategies to help empower girls to be socially competent and treat themselves with dignity.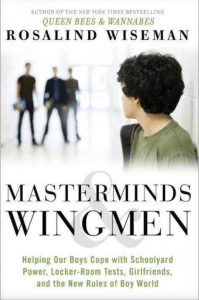 Masterminds & Wingmen
by Rosalind Wiseman
Author of the ground-breaking book about girls' friendships and conflicts, Queen Bees and Wannabees, has tackled boy-world in her new book, Masterminds & Wingman.  Read more…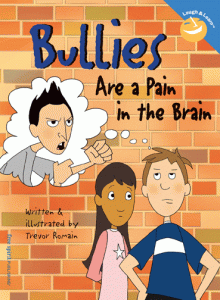 Bullies Are a Pain in the Brain
by Treavor Romain
Bullies are mean. Bullies are scary. Bullies are a pain in the brain—and every child needs to know what to do when confronted by one. This book blends humor with serious, practical suggestions for coping with bullies. Trevor Romain reassures kids that they're not alone and it's not their fault if a bully decides to pick on them. He explains some people are bullies and describes realistic ways to become "Bully-Proof," stop bullies from hurting others, and get help in dangerous situations.  Read more…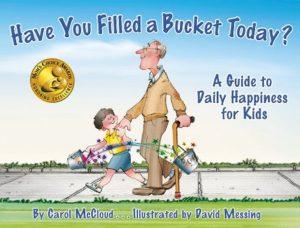 Have You Filled Your Bucket Today?
by Carol McCloud
This best-selling, award-winning, 32-page picture book has become a basic teaching tool that encourages positive behavior as children see how very easy and rewarding it is to express kindness, appreciation, and love on a daily basis.  Learn about other "bucket filler" books & materials on their website, Bucketfillers101.com Read more…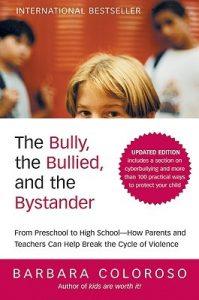 The Bully, the Bullied and the Bystander
by Barbara Coloroso
A respected educator with decades of experience in conflict resolution, Coloroso's book was a groundbreaking book when originally written in 2003. This updated version includes a new section on cyber-bulling.  Read more…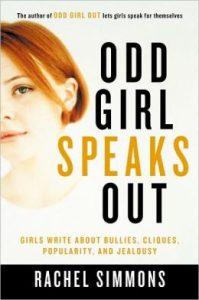 Odd Girl Out and Odd Girl Speaks Out
by Rachel Simmons
The national bestseller "Odd Girl Out" exposed a hidden culture of cruelty that had always been quietly endured by American girls. Rachel Simmons toured the country speaking to girls who found their voices and spoke to her about their pain. They wanted to talk – and they weren't the only ones. Mothers, teachers, counselors, young professional women, even fathers, came to Rachel with heart-wrenching personal stories that could no longer be kept secret. Read more…